January 3, 2017
More of this, less of that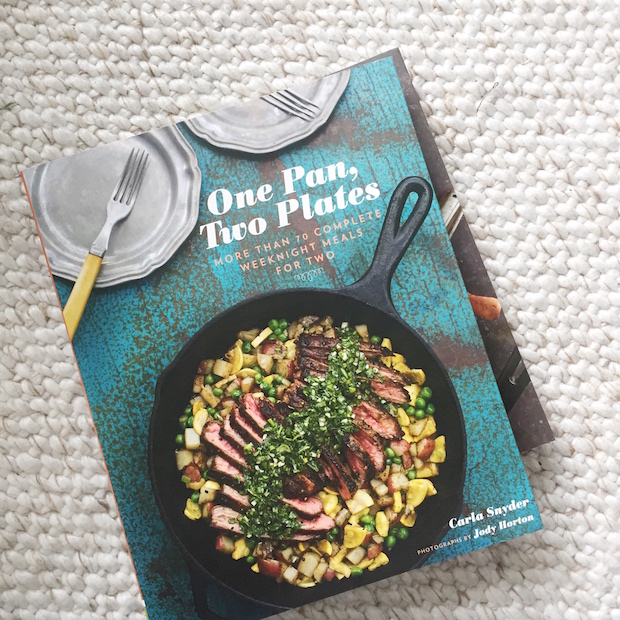 Happy New Year! I love this first week back after the holidays when everyone has goals on their mind and is ready to kick things off with a pow. The end of 2016 was beyond busy. We closed out the year saying goodbye to a loved one, and rang in the new year and my 30th birthday in the city with some of our nearest and dearest friends. I spent a lot of time reflecting back on the year and have to say… it was a really good one. In case you missed it I also shared 10 lessons from my 20's that also perfectly sum up my reflections. I have no doubt that 2017 will have plenty of excitement in store, but I'm truly most excited to enjoy the first few quiet months of the year.
In my younger years I've found that lists and goal setting can be great, but also can make you feel like you're failing when things get busy and hectic. Last fall I heard about the bullet journal and started one for myself to focus on a few things that I wanted to track and help me keep in balance.
I have a few things that I really want to focus on learning and doing. Instead of resolutions or even goals I made a list of things that I want to focus on. 2017 will be the year of "more of this, less of that". The goal is to just focus generally on the things you want to do more of and remind yourself of the things you don't want to focus your energy and attention on.
We're going to try this out and see how it goes for this year!
MORE OF THIS
Learning how to cook – I want to try one new recipe every week and I'm so excited about this cookbook I asked for for Christmas. I haven't started yet but I'm already obsessed with it. The recipes are simple to follow, there aren't too many ingredients and most of the recipes take around 25-35 minutes to make. I can't wait to share the results!
Investing in the good stuff – I'm doing a closet next week and shedding all of the things that I don't love. My goal is to whittle down to the things that I really like and try and wear more of that on a daily basis. That also goes for any shopping this year!
Take more pictures when we travel – I'm guilty of trying to put my phone away now when we're traveling and just experience where we are, but I'm also kicking myself a little bit because I wish we had some better photos of the places we've been. I'm on the hunt for an affordable but smaller camera that we can take in tow for that very reason!
Giving back – I was so much better about this when I was in my early 20's, but I want to do a better job this year and donating and giving back as much as possible. Do you have any organizations that you support?
Establishing a healthy routine – This one includes everything related to my health: fitness, a well-balanced diet, actually going to the doctor, and taking vitamins. I've been so bad about my overall health and mostly just focused on fitness usually and it's time to establish this now before I get much older.
LESS OF THAT
Comparing to others – my life and world are so very different from everyone else's and that's totally ok. I'm going to focus less on what other people have going on and enjoy what we have going for us and leave it at that!
"Lighting money on fire" – really this is just frivolous spending, but those times when I don't need to take a taxi and do, or buy something circumstantial that I really don't need. MG calls this "lighting money on fire" and it's something I'm going to make a point to be better about
Running late in the mornings – I habitually wake up at the last minute and run down to the wire finishing things before I'm running out the door. It really starts my day a bit stressfully and I'm excited to put an end to it.
Time on my phone – every now and then you really need a mental break, but I spend way too much time scrolling through my phone at aimless stuff. I'm starting to slowly unfollow IG accounts that I really don't know or care about as one of the first steps towards making this easier. I want to spend more time reading, writing and learning new things this year!
What are you wanting to do more of in 2017?