July 30, 2014
Wandering West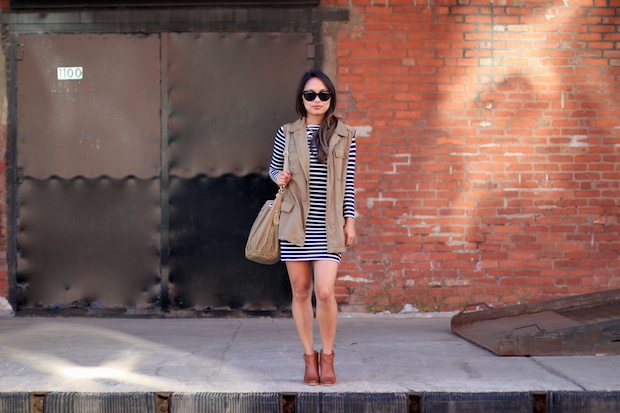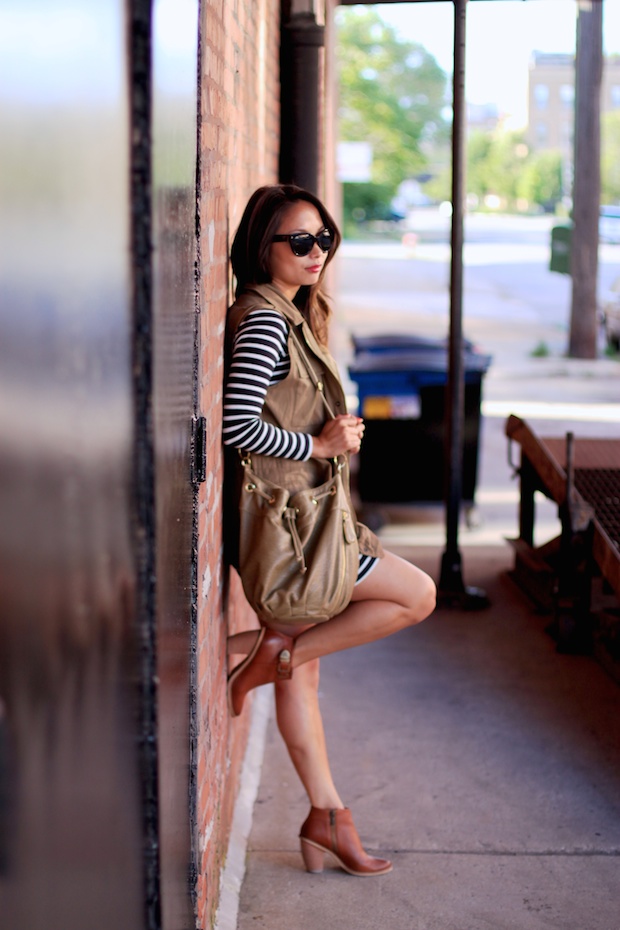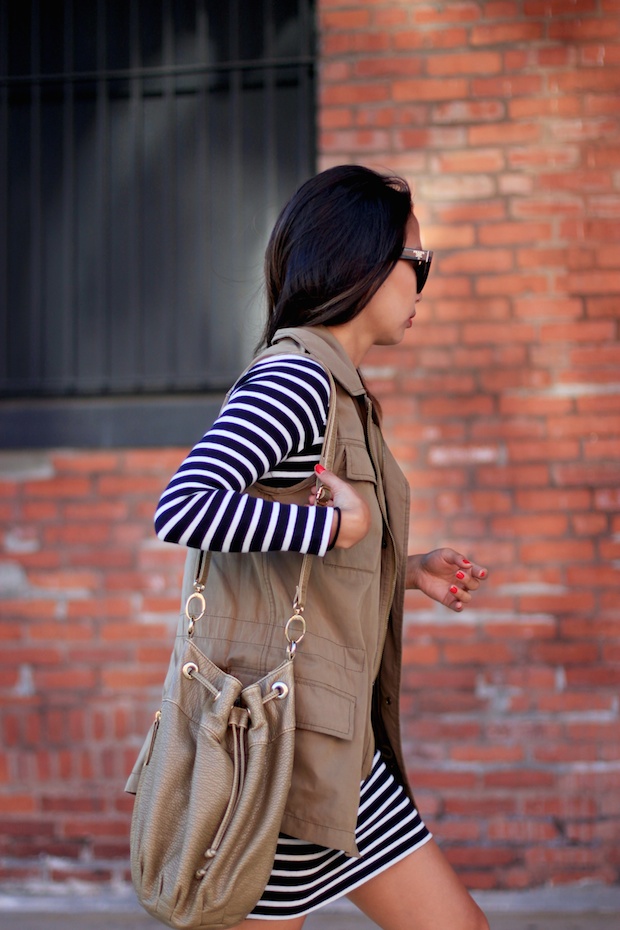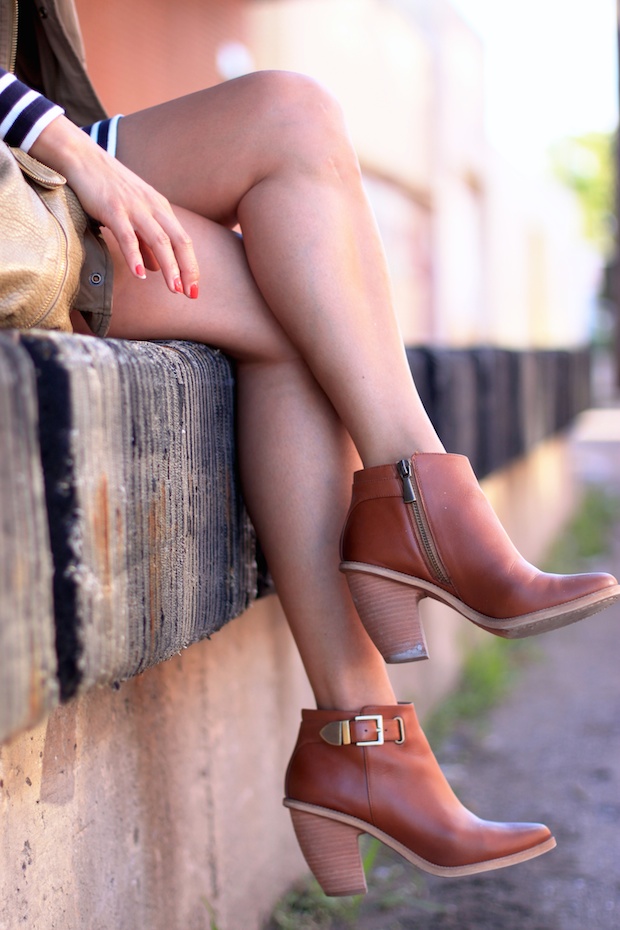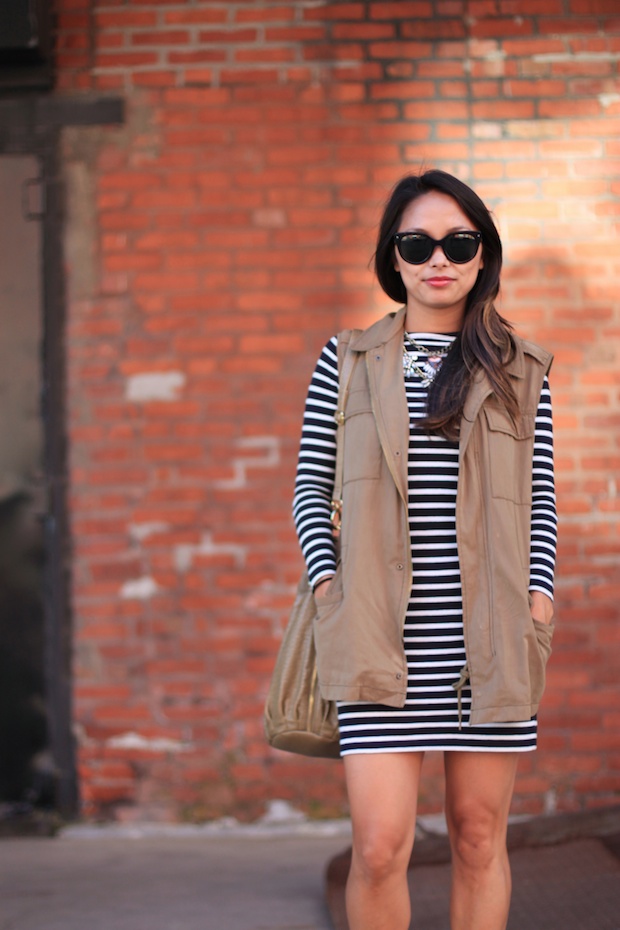 When it comes to stripes, be still my heart. I have no idea how or when it happened, but at some point I realized I had a true struggle with keeping myself from buying more striped pieces of clothing. They're just so classic, flattering and are one of those "prints" that you can easily mix with.
Blair and I ventured over to the West Loop for a little change of scenery while I had the Cadillac the other week. It's definitely one of the areas of the city that for whatever reason I never made it to until I had been here for a little while. It was a little outside of my initial bubble, but that has expanded over the past few years and I'm now a huge fan of this part of town.
I ended up pairing my go-to layering utility vest over the stripes for a good contrast of color. I love this dress even though I've drifted from bodycon dresses as of the past few years. The long sleeves make it feel sophisticated and with a dress or jacket over I felt surprisingly low key about the whole outfit. I opted for booties at the last minute instead of heels or flats (even though it's summer) because they just felt right.
My vest-over-dress has been a go to move lately. What have you been wearing on repeat?
SHOP THE POST
DRESS: French Connection french striped cotton dress (c/o)  •  VEST: Ecote utility vest via Urban Outfitters (similar)  •  SHOES: Hinge cognac booties (similar)  •  BAG: Deux Lux bucket bag  •  SUNGLASSES: Prada cat eye sunglasses
Photos by Blair Culwell