October 23, 2017
Grey Sweater Dress
Hi guys, happy Monday! We had an incredible weekend in the city after a few short days in Dallas doing some early wedding planning (!!!). It was a weekend for catching up with friends and soaking up the incredible weather. I had brunch with a good friend on Saturday and then our friends threw us a little surprise post-engagement party in Brooklyn. A day of great food & even better company on our friends roof was everything.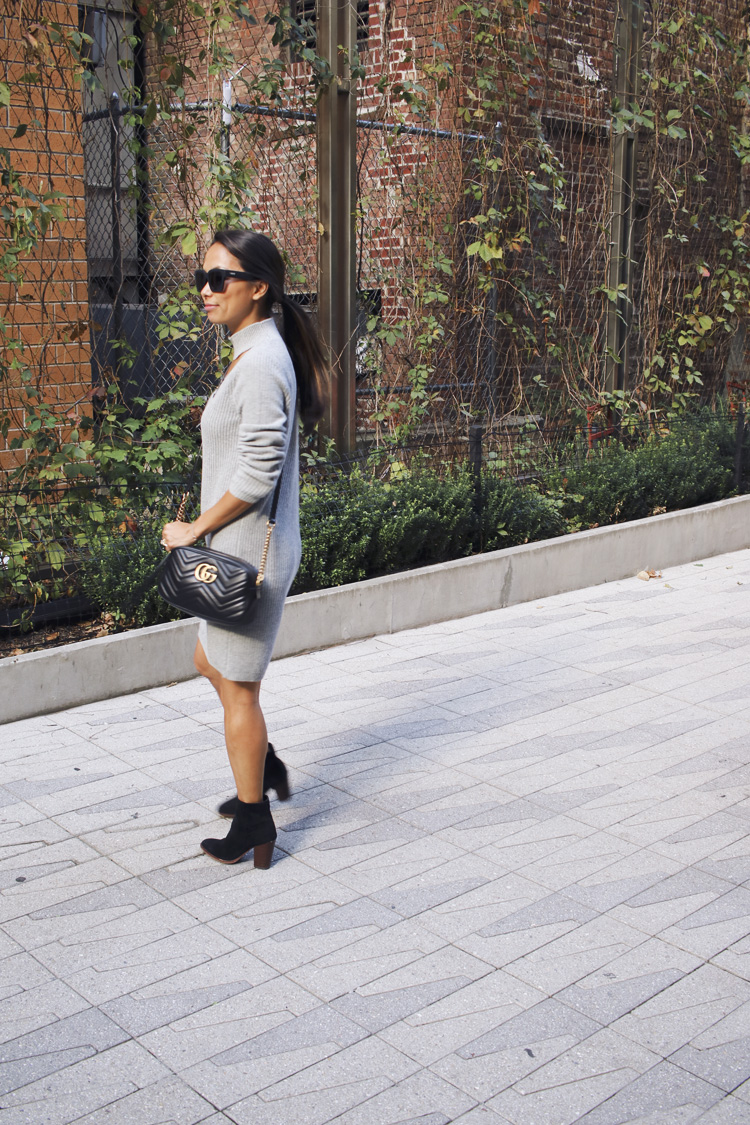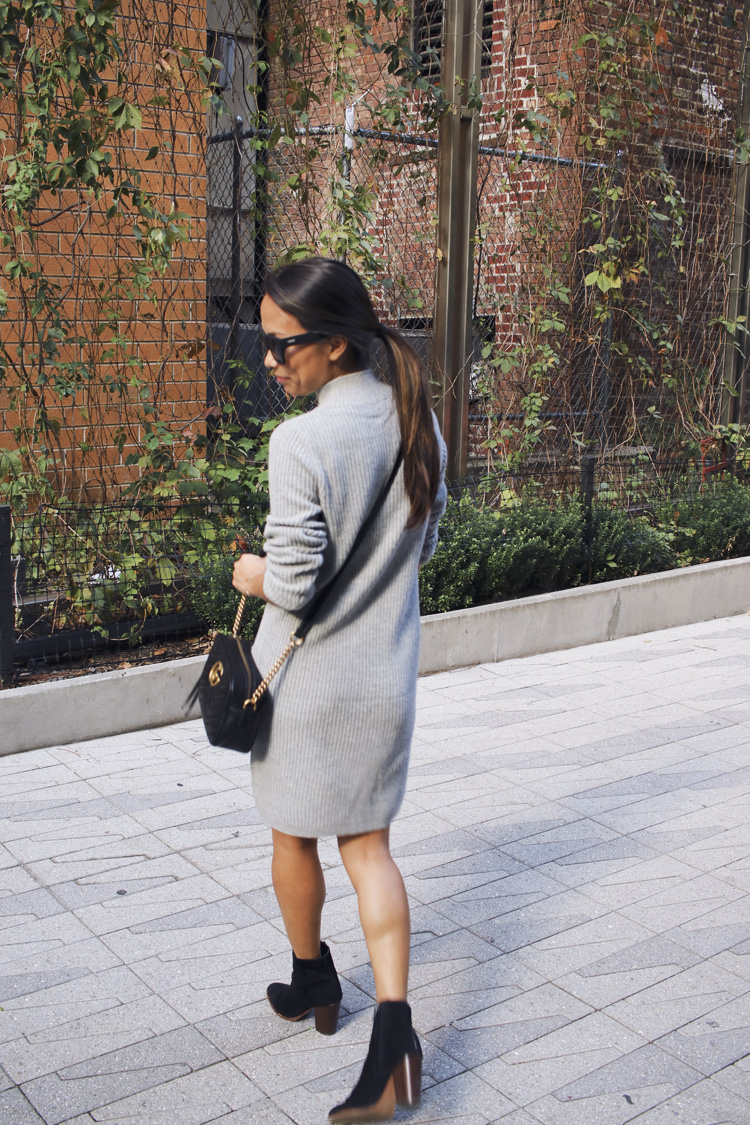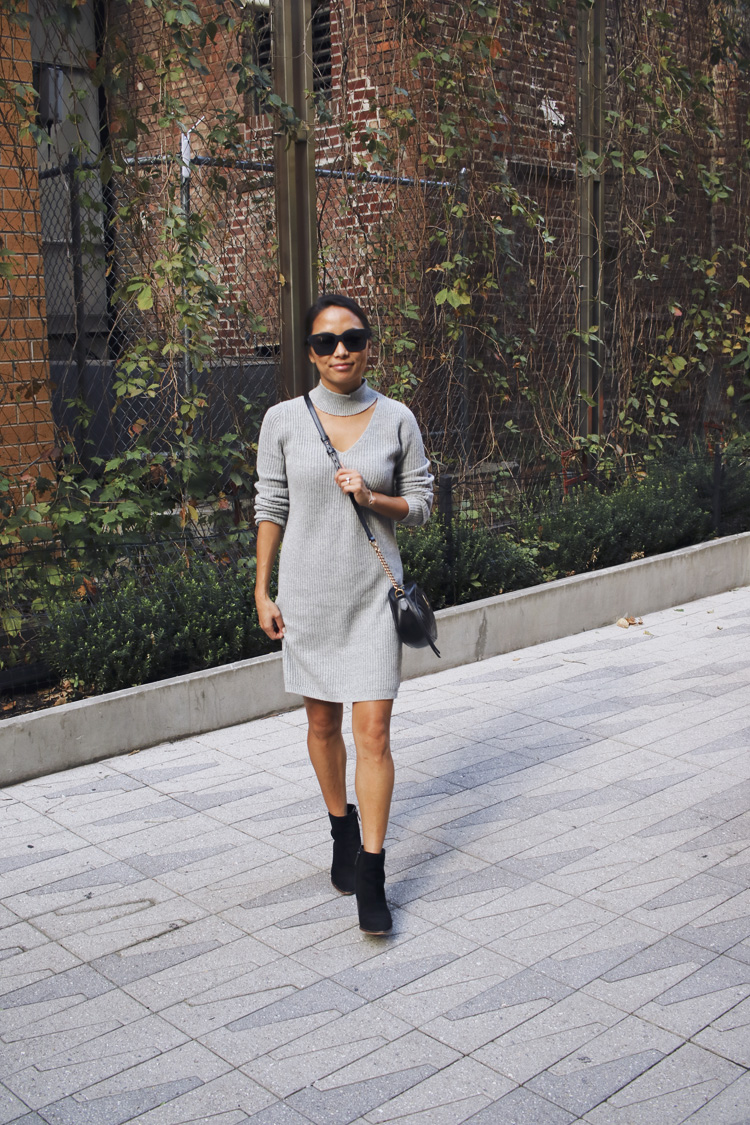 Our weekend was capped off on Sunday with brunch with my old roommate who was in town. We lived together when MG and I met, and we've known each other for a really long time (we studied abroad in college together). It was so great catching up and also to think about how much has changed since we moved into our first SoHo apartment 3+ years ago!
I wore this choker sweater dress to brunch and will be pulling it out for lots of fall occasions. It comes in 3 colors, but I decided to go with grey to pair with my black accessories. For under $50 you can't beat it! I love the choker detail because it gives it a more modern and city feel. The black version is perfect for pairing with colored booties, like these that I picked up from Nordstrom under $160.
All of my fall sweaters and dresses have come from Nordstrom. I've seen some friends and fellow bloggers in lots of pieces that I wanted to pick up as I try to narrow in on my fall color palette. I've been waiting for a chance to wear this lace up sleeve sweater with some high waisted jeans and I've already been wearing this cardigan at the office and on my recent trips for an easy, comfortable layer.
With Halloween around the corner and the holidays close behind, I can't help but get excited about everything to come! I doubt we're going to make it to an orchard or upstate for hiking this year but I'll continue to live fall vicariously through the photos I keep seeing on Instagram of everyone going apple picking and to pumpkin patches. Our wedding planning is just beginning and I'm looking forward to sharing more details with you guys along the way! I'd love to hear any tips you have for us as we get started – any advice is good advice for us!
SHOP THE POST
This post was sponsored by Nordstrom. As always, all opinions are my own!