October 15, 2012
New York At Last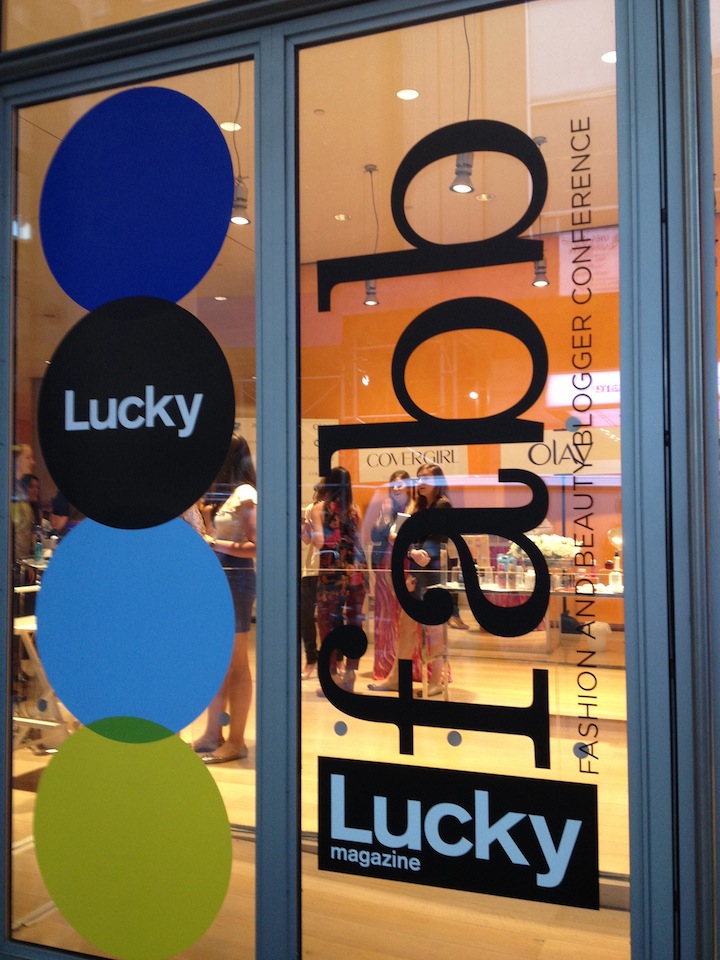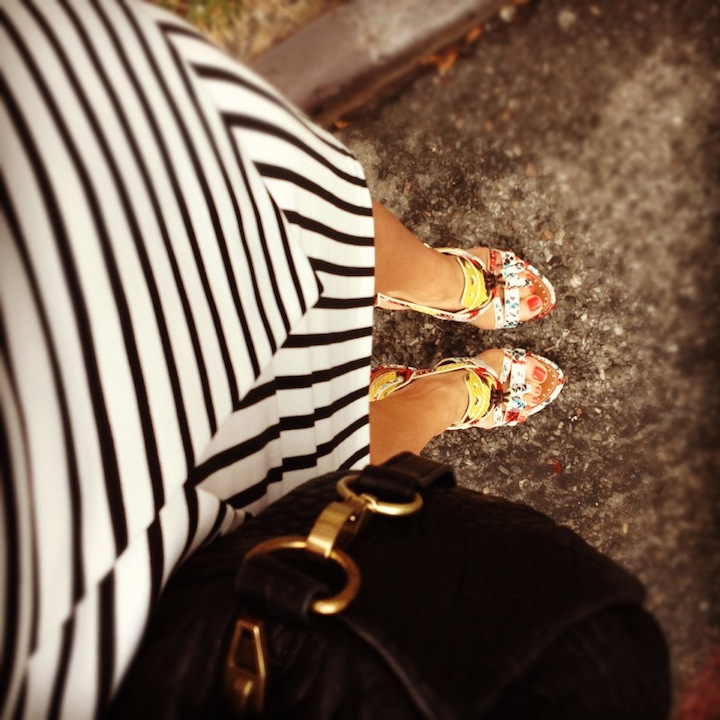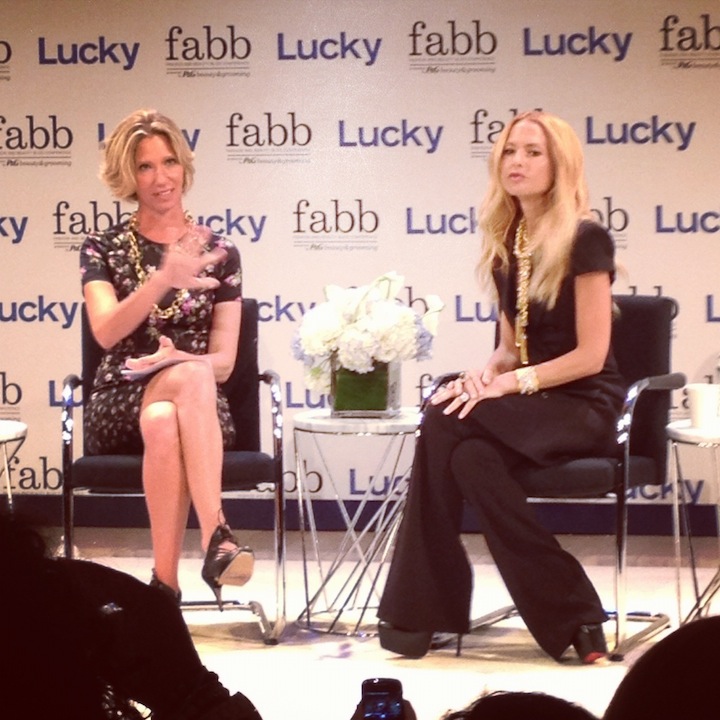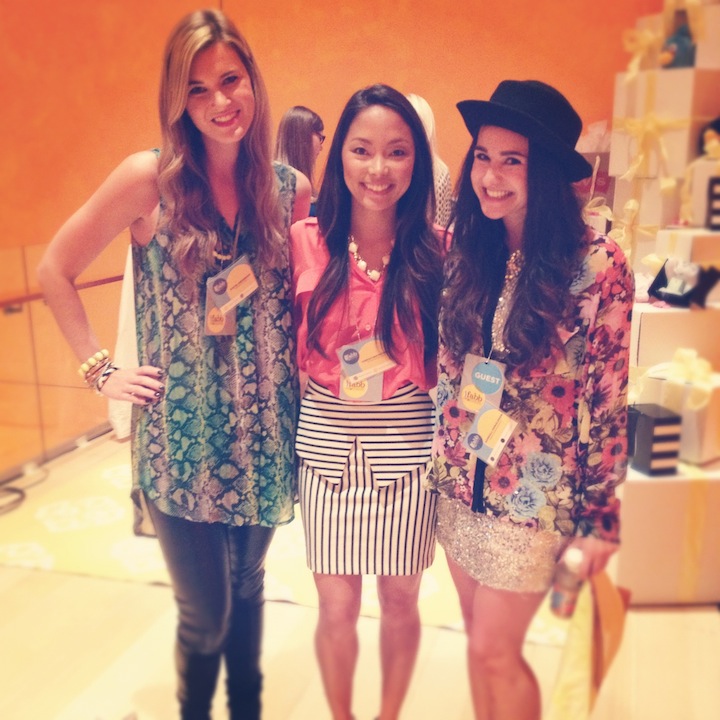 Lucky FABB 2012  |  Outfit Details: UO Striped Peplum Skirt, Alexander Wang Rocco, and Proenza Schouler snakeskin sandals |  Brandon Holley & Rachel Zoe  |  my gals Katie (Modern Eve) and Kendall (Kendall Donaldson)  |  Official.  |  Lauren Conrad speaking about her lines and The Beauty Department
I kick started the trip with an incredible time at my second Lucky FABB conference – Lucky Magazine sure knows how to throw a fun day for bloggers! It was a day full of incredible speakers, fun sponsor booths, and most importantly reunions with friends that I haven't seen in way too long. The panels were incredibly informative and engaging and we all took a lot from what the speakers shared. My favorite part of the day was winding down and giving our tired feet a rest at dinner post-conference with a group of gals that I always enjoy seeing. It was the perfect start to one of my last trips to NYC for a while!
—-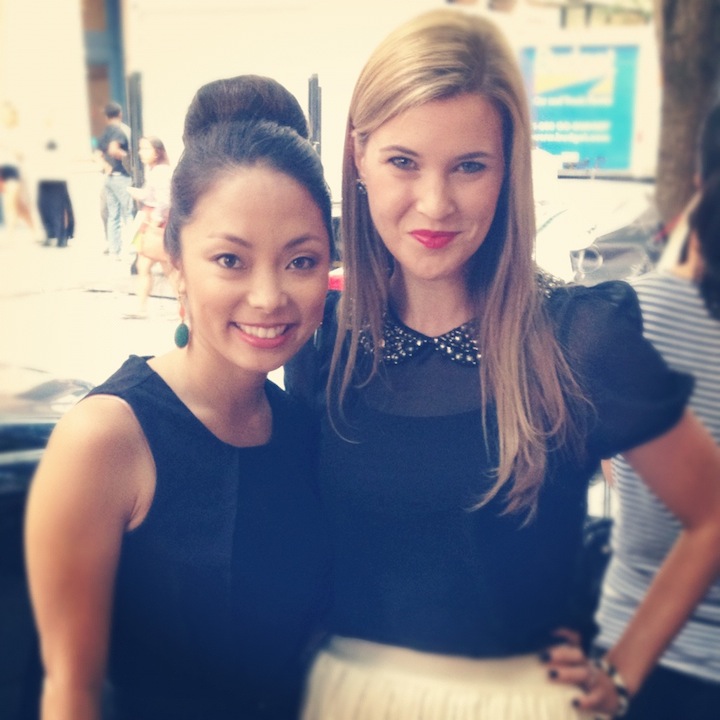 For Fashion's Night Out on Friday evening, Katie and I popped on down to Soho and explored the brand new Piperlime store for its opening. We both absolutely loved it – the store is laid out just like the site – grouped by Rachel Zoe, Olivia Palermo and Rachel Bilson's favorites, collections by price point and style, etc. which makes for a very fun shopping experience even when it's not virtual. I'm hopeful that they will be opening a store in Chicago soon *wink wink* because it was fabulous. FNO was actually pretty enjoyable (and not so scary) this year! Several parties later we finished the night at my girls' event for Blogger's Night Out + Socialyte.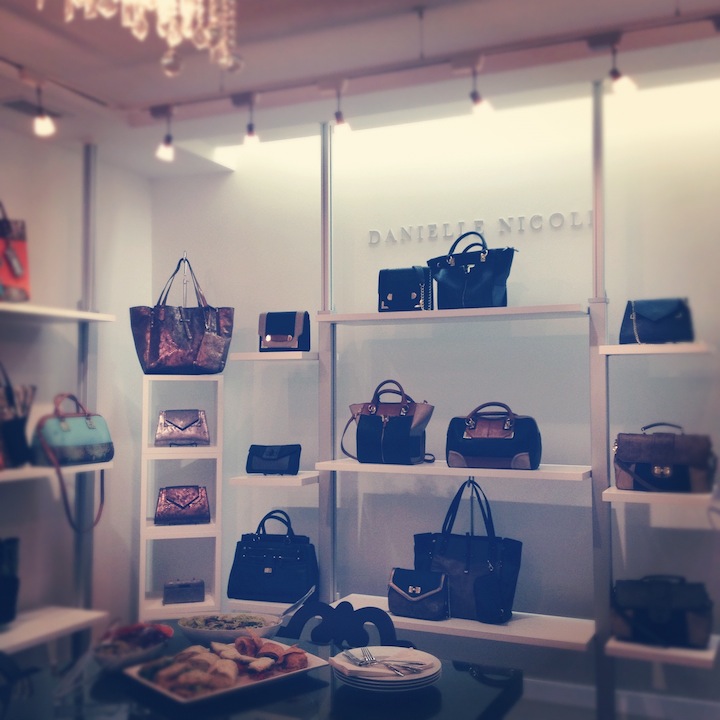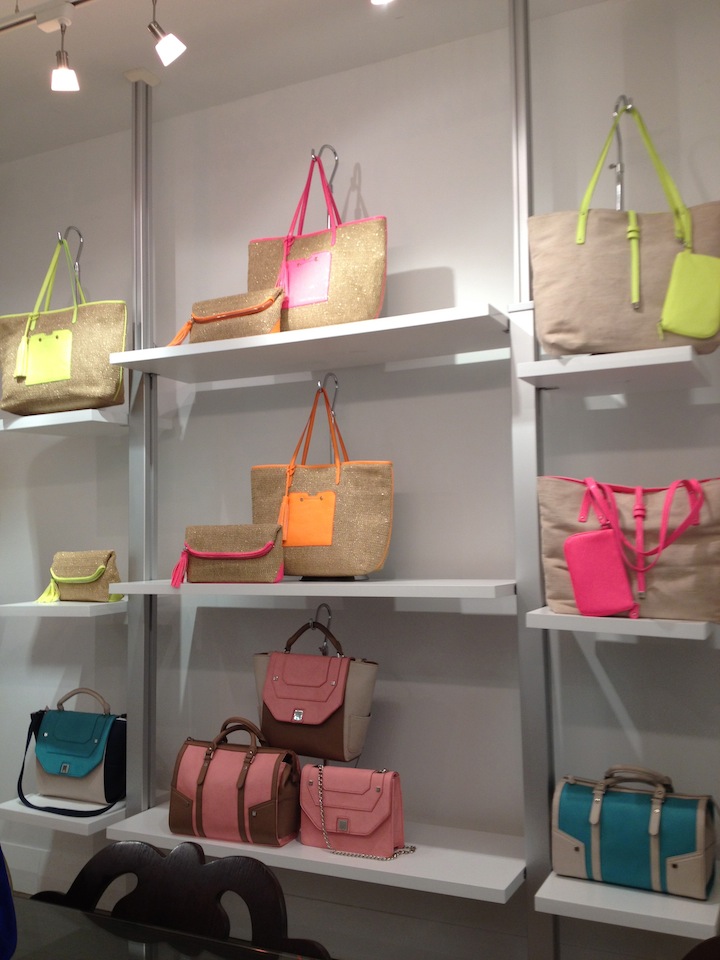 While we were at the Piperlime store, we actually ran into and met Danielle Nicole – the lovely designer that I had just spotlighted before I left for New York! After this fateful coincidence, she invited me to her showroom to come check out her new collection and spend some time hanging out in between shows. I have to say – Danielle is one of the nicest people I have ever had the pleasure of meeting. She is beautiful, talented and driven and I admire so much about her work and work ethic. Chatting over lunch, I was able to learn more about her life and the history behind Danielle Nicole. Did you know that at one point she was the youngest designer being carried in Bergdorf Goodman? Yea.. umm, awesome.
She graciously sent me on my way with the Avery crossbody that I have been wearing all of the time now that I'm home. I'm in love with it! My favorite of her new bags (which is also featured in Self magazine right now) is the Chelsea Top Handle in pink. I'm not typically a pink bag kind of girl, but this is perfect. The best part about it is that 20% of the proceeds go to the Breast Cancer Research Foundation! Start clicking.
—-
Farewell, New York! Until we meet again..