August 21, 2015
It's Been A Year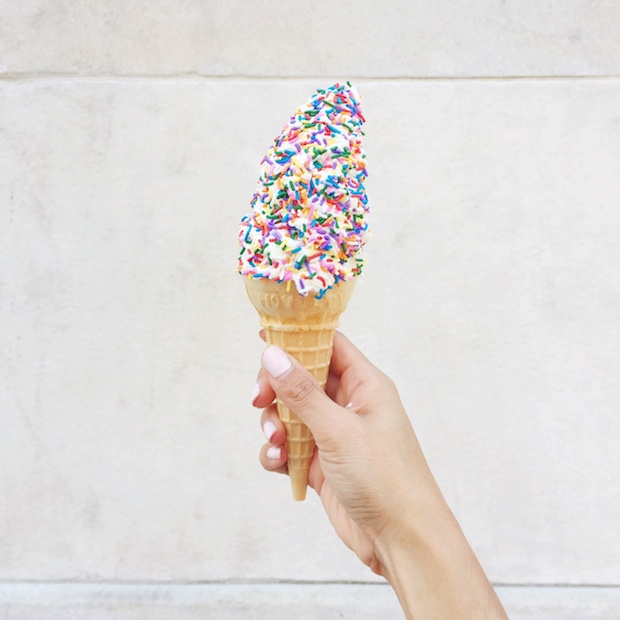 Maybe it's just because I've been so busy, but outside of a quick Instagram I pretty much completely forgot that it's been a year since the big move! As someone who is insanely nostalgic and likes to celebrate every little thing possible (I mean, why not?) it was pretty anti-climatic. My roommate and I had dinner and I treated myself to ice cream beforehand.. whoop, there it is.
I thought about it and realized a huge part of why it didn't feel as celebratory was that this wasn't my first rodeo. I've been through two pretty big moves now and the second time is definitely much easier. I've learned a lot through both moves and especially this past year – different lessons, but lessons nonetheless. So a year later, and hopefully much wiser, here's how I tackled adjusting to living in the craziest, but most exciting city in the U.S. of dear A.
Just embrace the change
I've halved the square footage of my first (1 bedroom) apartment since graduating in our little two bedroom nook, but you know what.. I love it. I have less "stuff" and realized how much space filling junk I could get rid of.
Invest time in your neighborhood
Some days I feel like I haven't explored enough, hence the need for a staycation, but if you're comfortable and feel at home in your own neighborhood it makes everything so much easier. Maybe I haven't been uptown that often, but walking through the streets of SoHo makes me so happy and feel a bit more like I'm where I should be.
Take advantage of where you are
At times working near Times Square and being so close to the center of the city can feel overwhelming, but on the flip side it means I'm within walking distance of so much. The things that seem cliche are also really fun and I know eventually will seem less novel – so Rockettes on a Tuesday? Yes please!
Eat your way around the city (and don't feel bad about it)
I used to love cooking and grocery shopping – and then I moved here. I can't tell you the last time I made dinner, but I got over it. There are too many amazing restaurants and places to try and you can definitely find places that make it work for your budget. It's one of the greatest things about living here!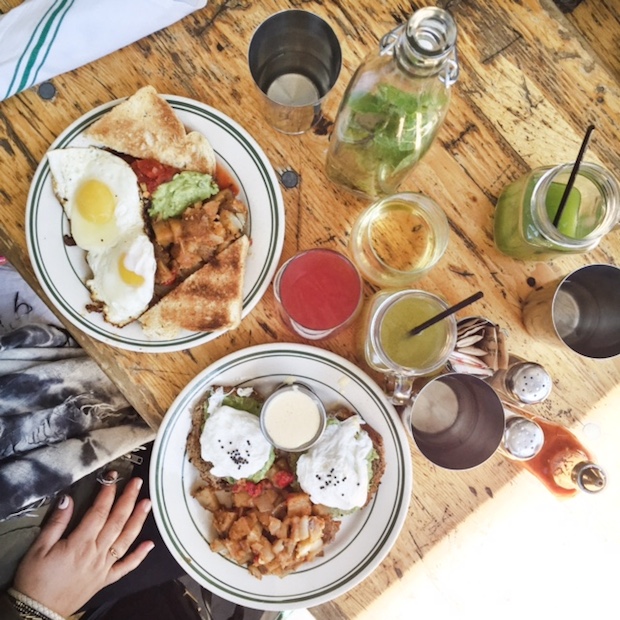 Find your happy place early
It doesn't matter where you live: this one is an important one. For my friends uptown it's Central Park… for me, it's the West Side Highway. Going on a run over there, laying in the grass reading, or just sitting on a park bench with a friend watching the sunset is what gets me back to neutral and feeling less like I live in a zoo.







Do something that's "not very you"
Sometimes what solidifies a new adventure is doing something totally out of the box. Right before I moved I spotted these camo loafers – two words describing things you would never have previously seen in my closet – and I thought.. what the heck. Doing it. They just seemed like a departure from my normal way of things and in a very weird way opened up my mind to the idea that the definition of "normal" for me was about to drastically change.
Take it all in
I won't sugarcoat it for you guys – there were times this past year where it was really hard. It was hard to be away from my family (Chicago to Dallas is a shorter and easier trip), it was hard to be out of the loop with my Chicago friends, and it was really hard feeling like I didn't ever have time to settle in and spend time with people I wanted to see. You'll have your good days and you'll have your not-so-good-days. The key is to on the not-so-good-days look around and just take a deep breath. I happen to work in the New York Times building and coincidentally came to New York 5 years ago for a conference that was held in the building. I met incredible people that weekend that changed my life, jump-started my blog, and encouraged me to take chances and risks that I may not have taken otherwise. On days when I'm overwhelmed I walk outside and look up and think about how much has changed and how far I've come in the past few years and remember to trust that everything happens for a reason.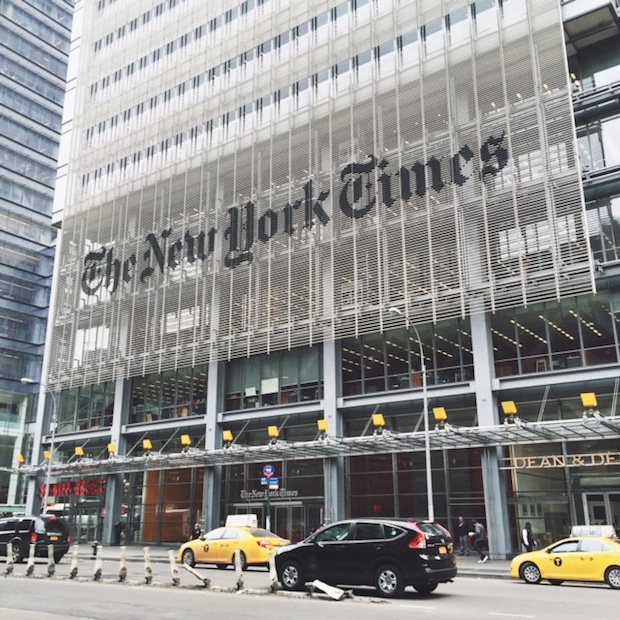 Keep making plans
I'm naturally one of "those people" who always likes to know what they're doing a few days in advance and has a calendar that's meticulously laid out for the upcoming weeks. I like having things to look forward to and in a new city, it's what gets you through the day (and on to happy hour). Now that my first year is under my belt, I have a new list of things that I want to do. In my experience, Year 2 is where it's at. There's plenty of things that are still new and exciting, but you're slightly seasoned and you can finally start putting some roots into the concrete. My bucket list may keep growing at a slower pace and hopefully I'll be checking more things off!
I'll leave you with this extremely cheesy word of advice if you're one of the people reading this on the fence about moving … you won't regret it. And if you do – just move back! :)
Happy Weekend! P.S. Don't forget there's 20% Off sale items over at Anthropologie!