March 2, 2017
Making The Transition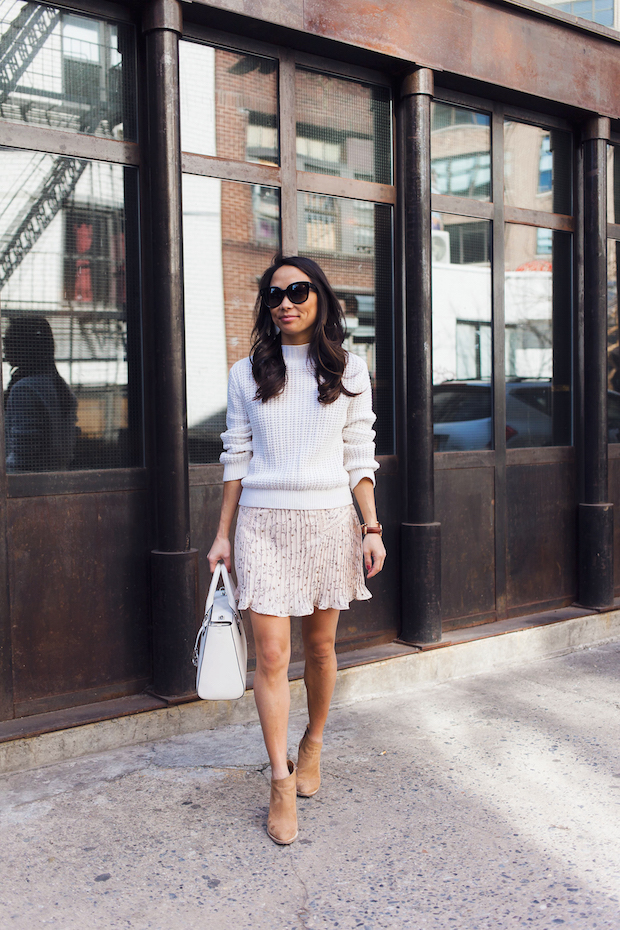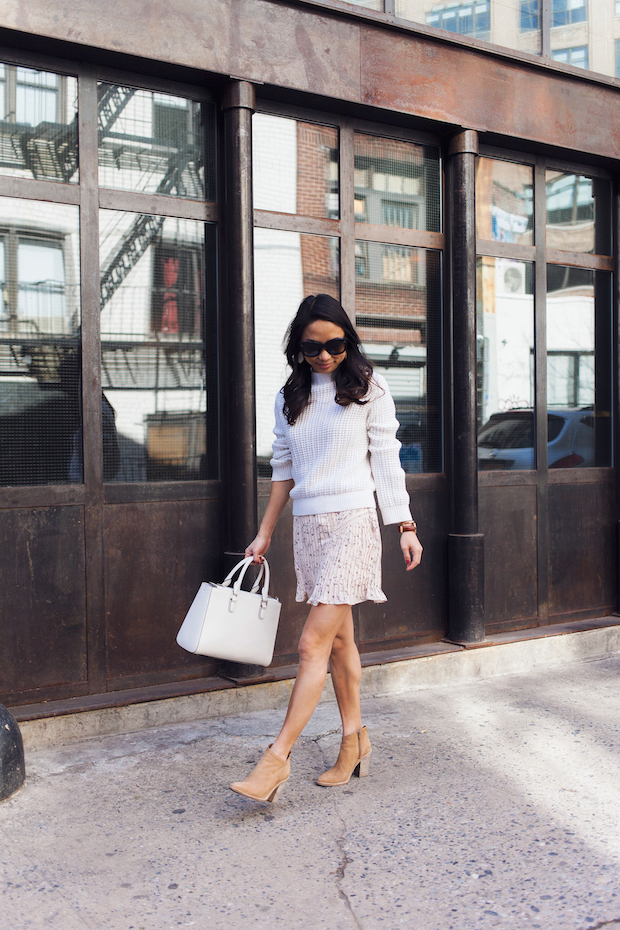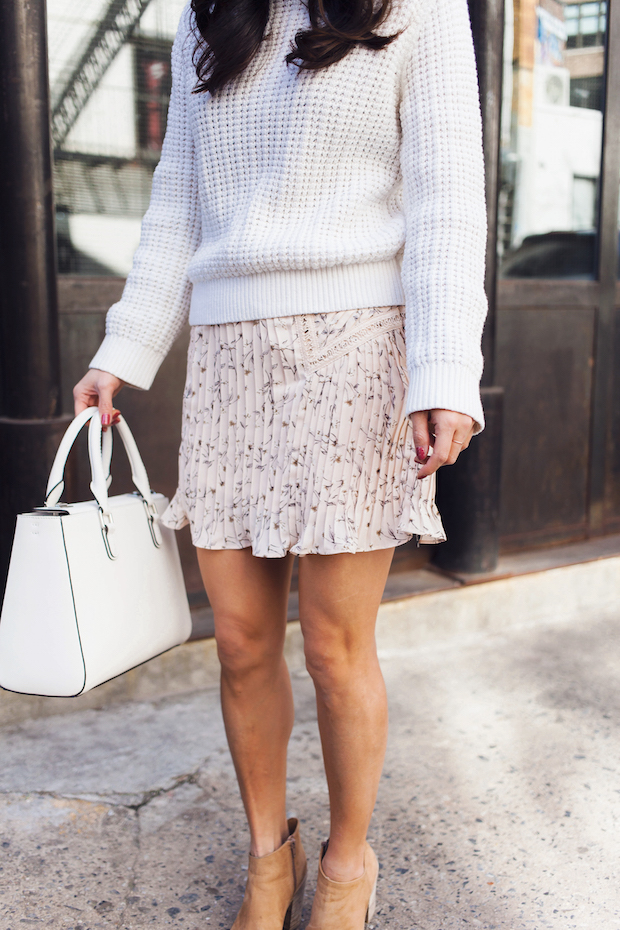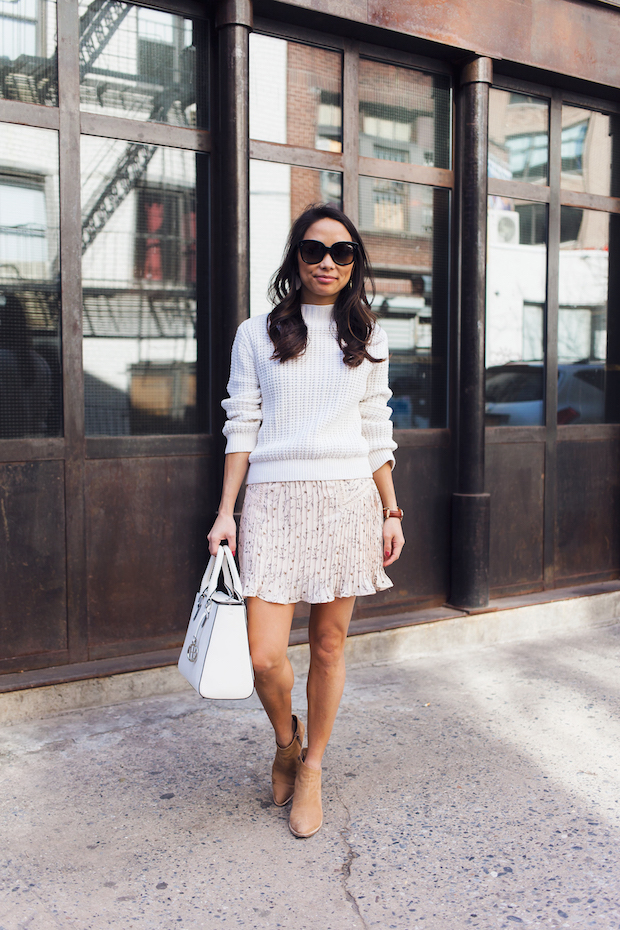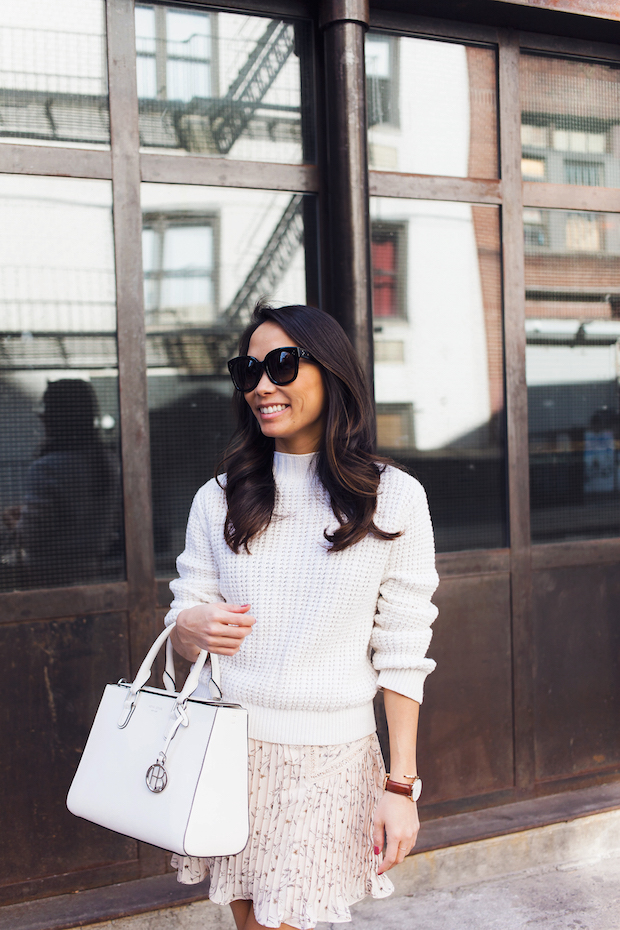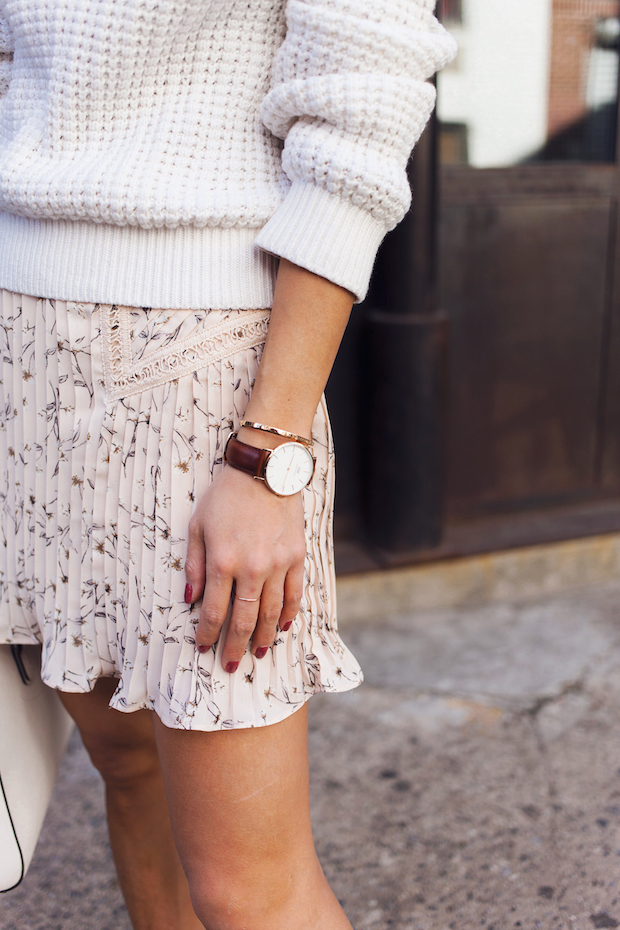 The transition to Spring is always the easiest for me to make. I'm usually hitting the gas on breaking out my skirts and sleeveless tops long before most are in anticipation of the real arrival of spring (a.k.a. the END of the dreadful winter). Even though we got lucky this year and it felt more like a Texas winter to me, I still love saying goodbye to winter.
People talk a lot about "transitional dressing" and what that entails, but to me it really means finding a balance between coming out of the season you're in and the one you're entering. It's for the days that are a little chilly, but still sunny – the days where you want to stay on the sunny side of the street!
For those days I look to bring in some warm weather pieces but lengthen the wear of some of my cold weather favorites before I say goodbye. This skirt is a beautiful and feminine base for a neutral springtime outfit. I added in a sweater that I picked up last fall and booties instead of sandals because they're on their way out for the season.
As much as I love putting away my coats, I love a good sweater and pair of booties every now and then. Can you believe it's already March and so nice out? Speaking of spring, I'm going to get a full taste this weekend back in Dallas! I'm heading home for some much needed family time and can't wait to unplug and spend some quality time with them in the sunshine.
SHOP THE POST
PLEATED FLORAL SKIRT • THEORY SWEATER • BOOTIES • HENRI BENDEL SATCHEL c/o • DANIEL WELLINGTON WATCH & BRACELET c/o • SUNGLASSES
Photos by Bekka Palmer