March 5, 2018
How to dress up a pair of jeans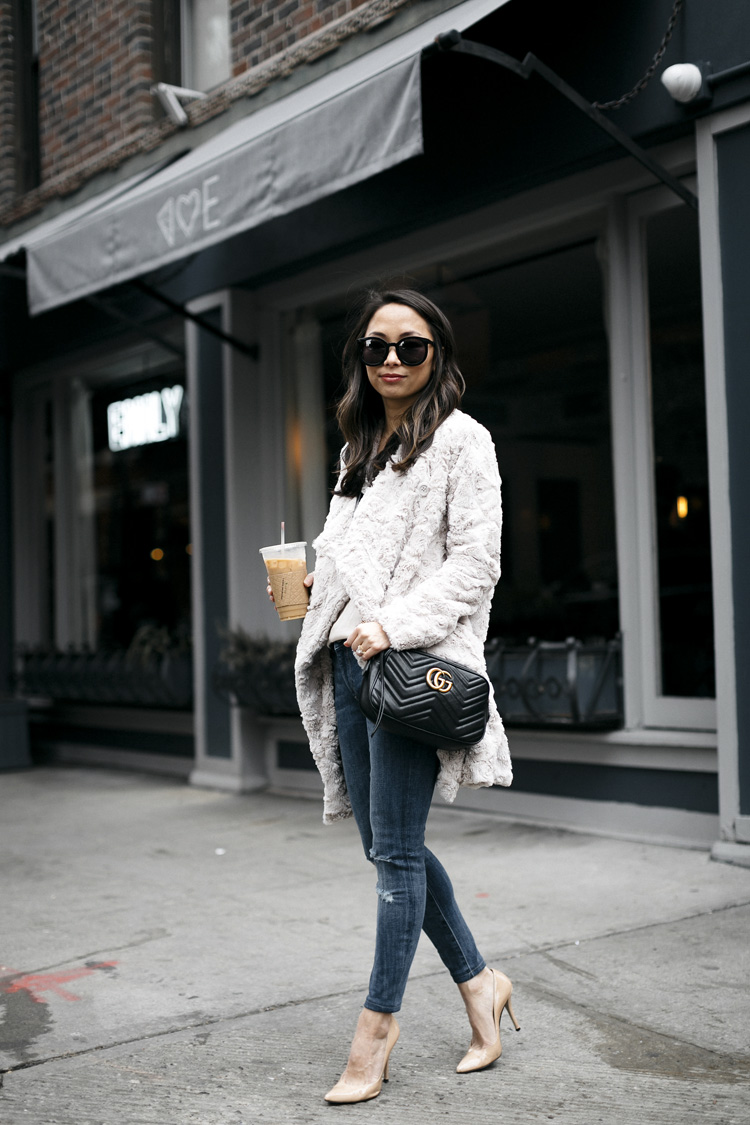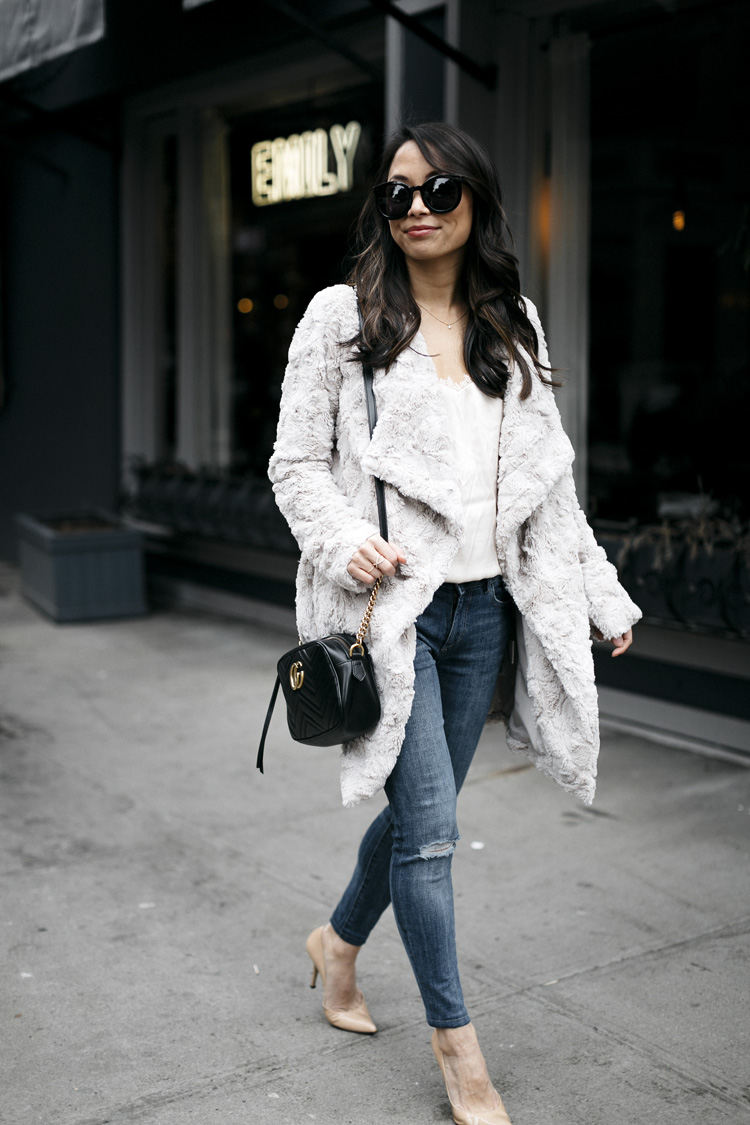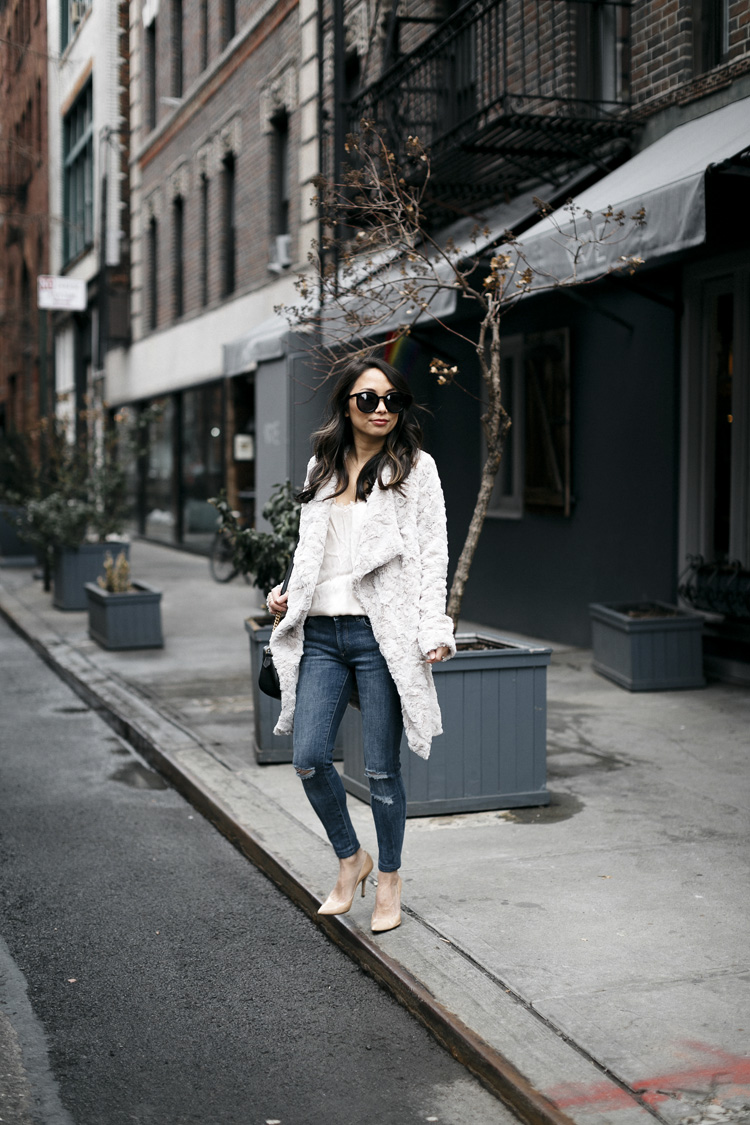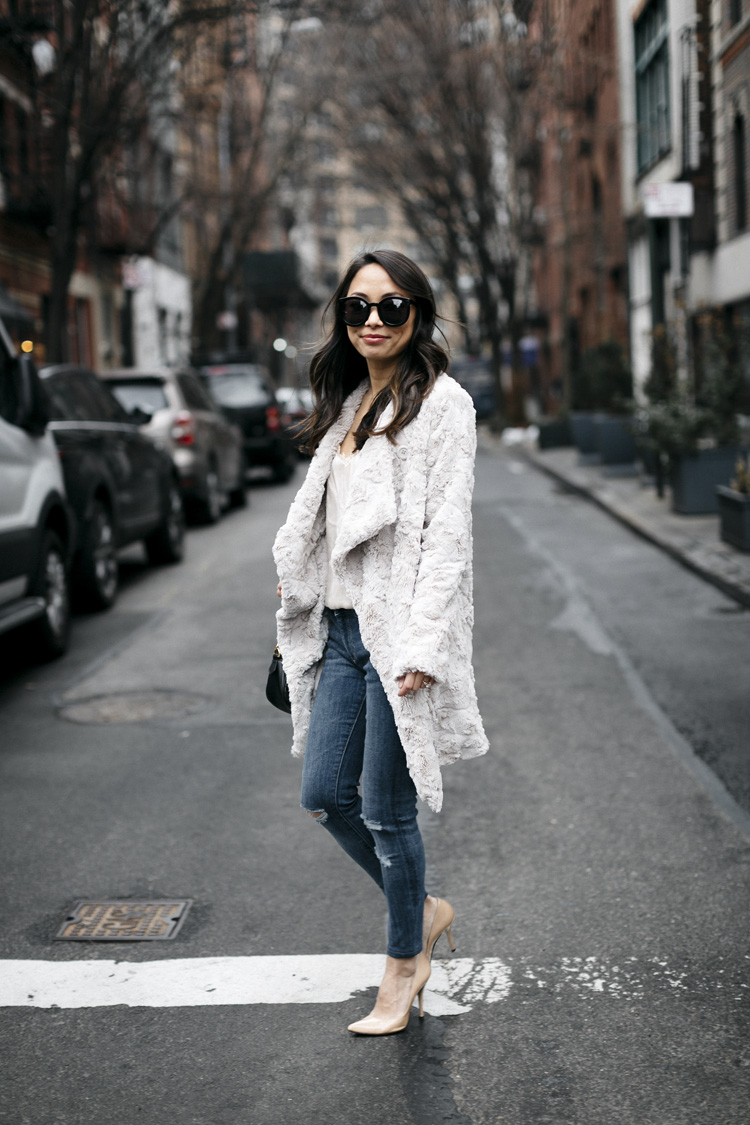 I'd like to think that after almost 7 years of living in cold climates that this is a topic I've become pretty familiar with. It doesn't matter the season–you'll almost always find me in jeans (or jeans shorts if it's the dead of summer). I finally started trying to wear cropped trousers, and love a good dress here and there, but home to me is a great pair of jeans.
It can be challenging to find ways to dress them up, especially when it's cold and the weather isn't doing much to motivate you beyond boots and a sweater. I've found that a go-to formula for breaking out of your rut with a pair of jeans is to add a heel. I've had this pair of nude Stuart Weitzman's for years and although I don't wear them regularly, they're a classic that will never go out of style. I picked up this beautiful silk cami from Anthropologie recently and it's a perfect and affordable alternative to ones that are upwards of $200 these days.
With this base, you can add just about anything to complete a look like this. A long cardigan, a fuzzy jacket like this one, or a sleek camel duster–the heavy lifting is done and anything else is just the cherry on top.
This look was actually inspired by a few girls that I follow on Instagram and how effortlessly they can dress up jeans. Especially in the winter we can all use a little outfit inspiration!
GET THE LOOK
Photos by Beckley Photo