April 24, 2017
Floral Pants & Mules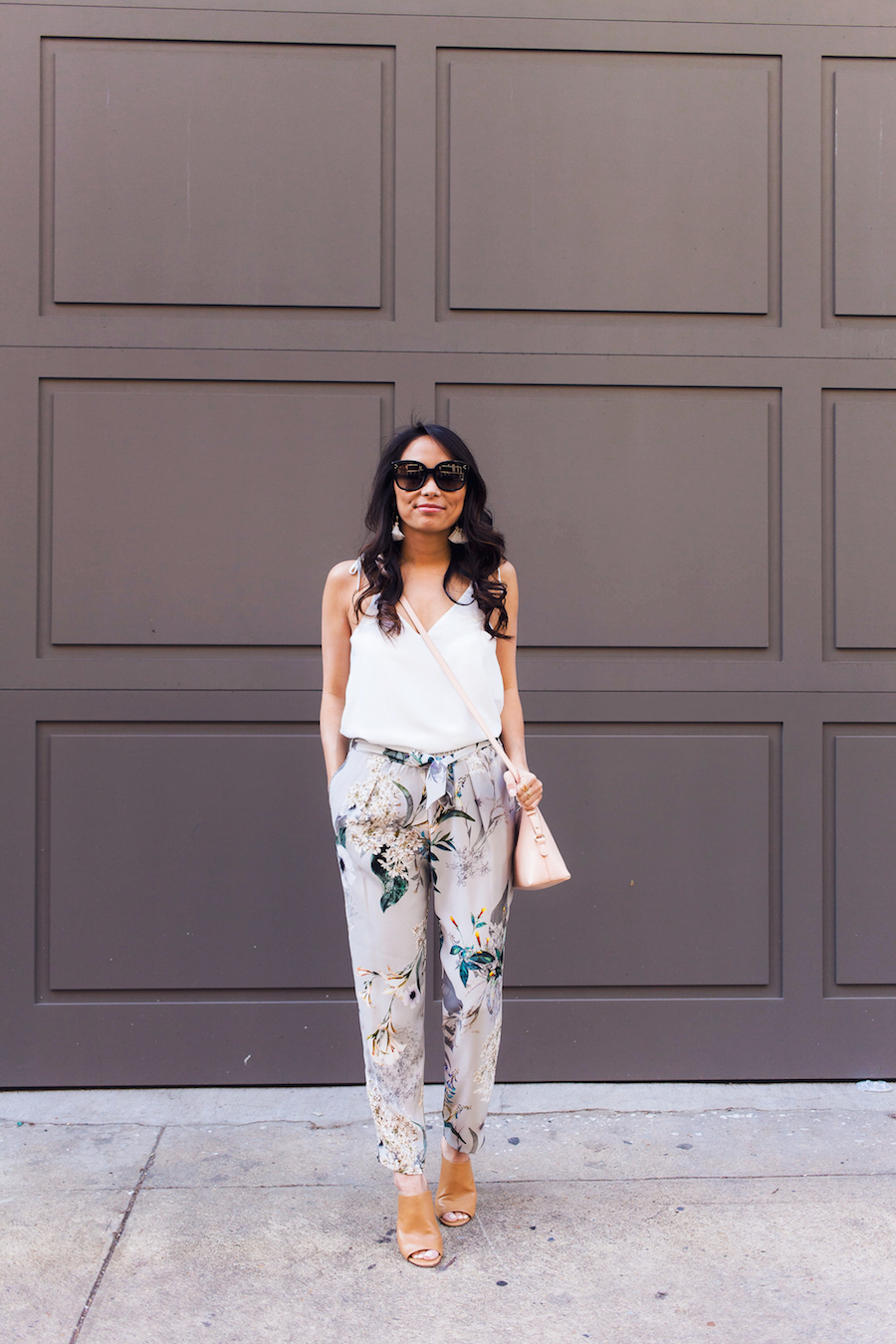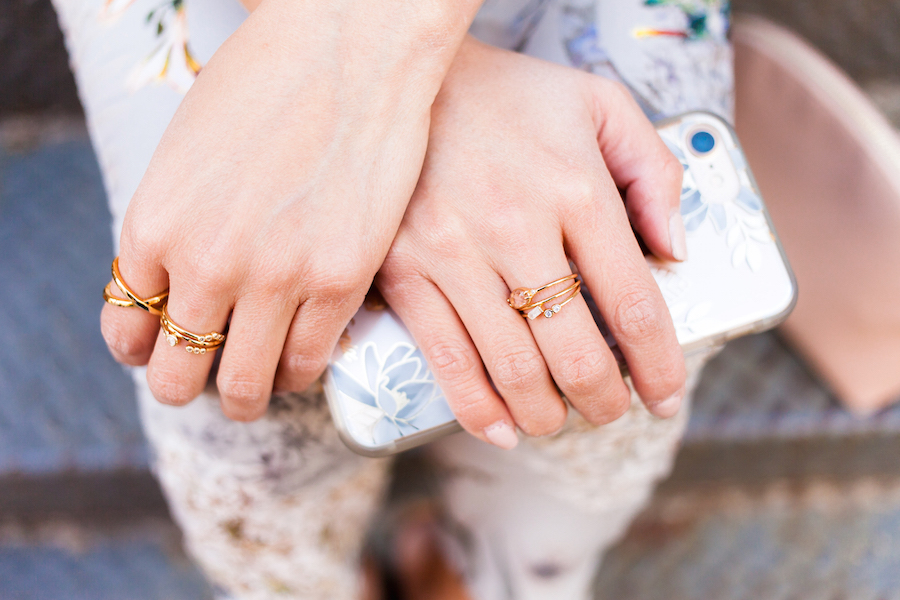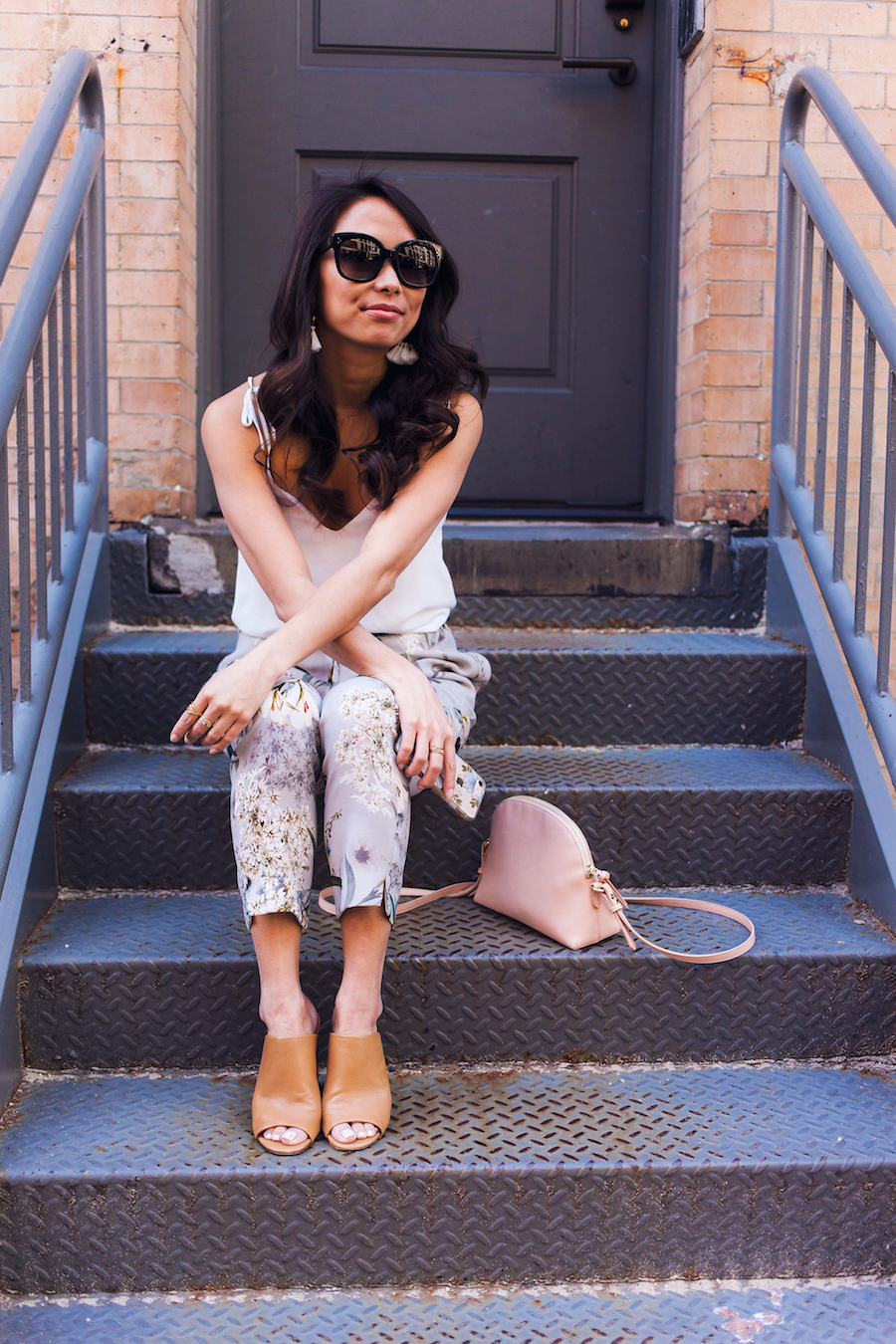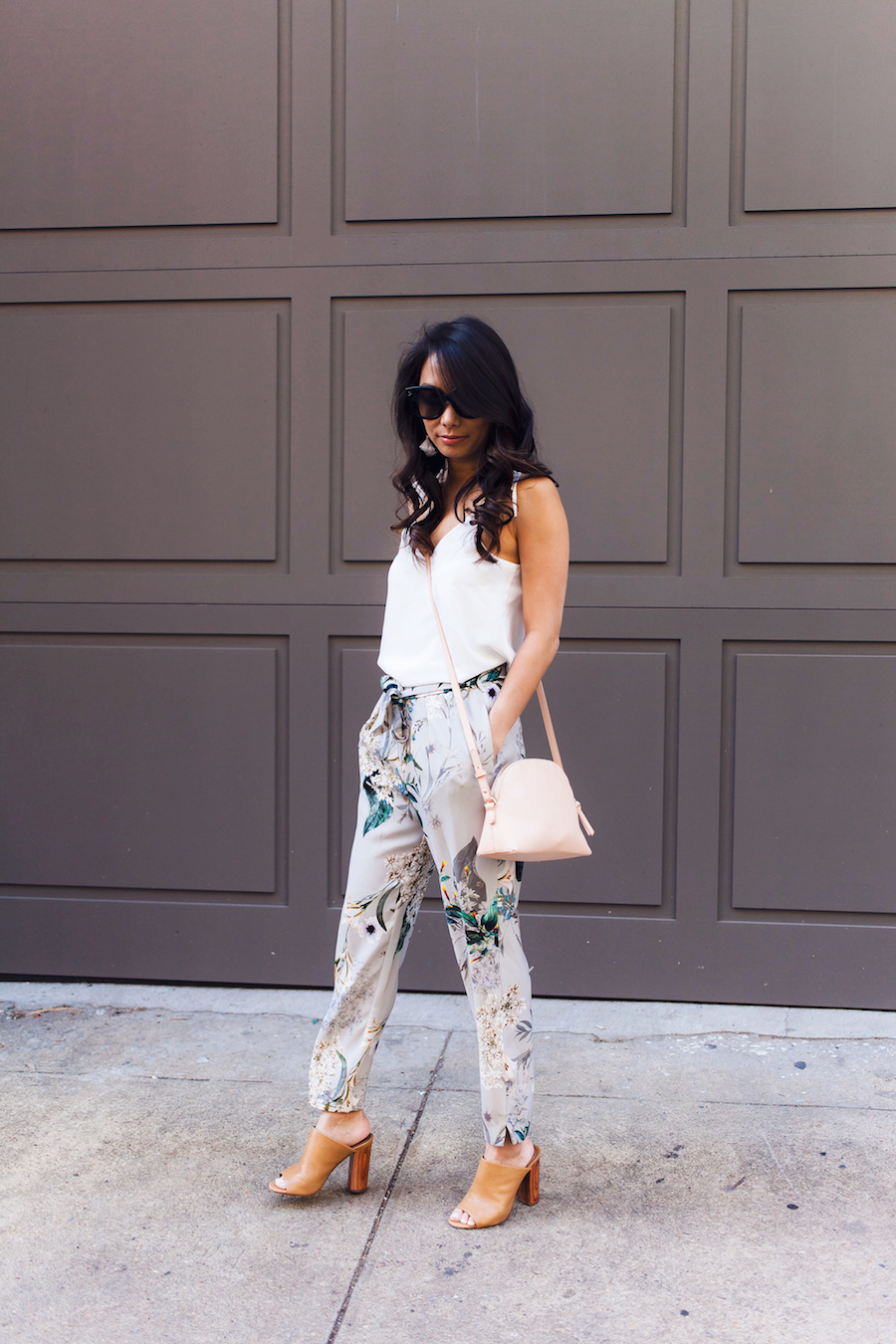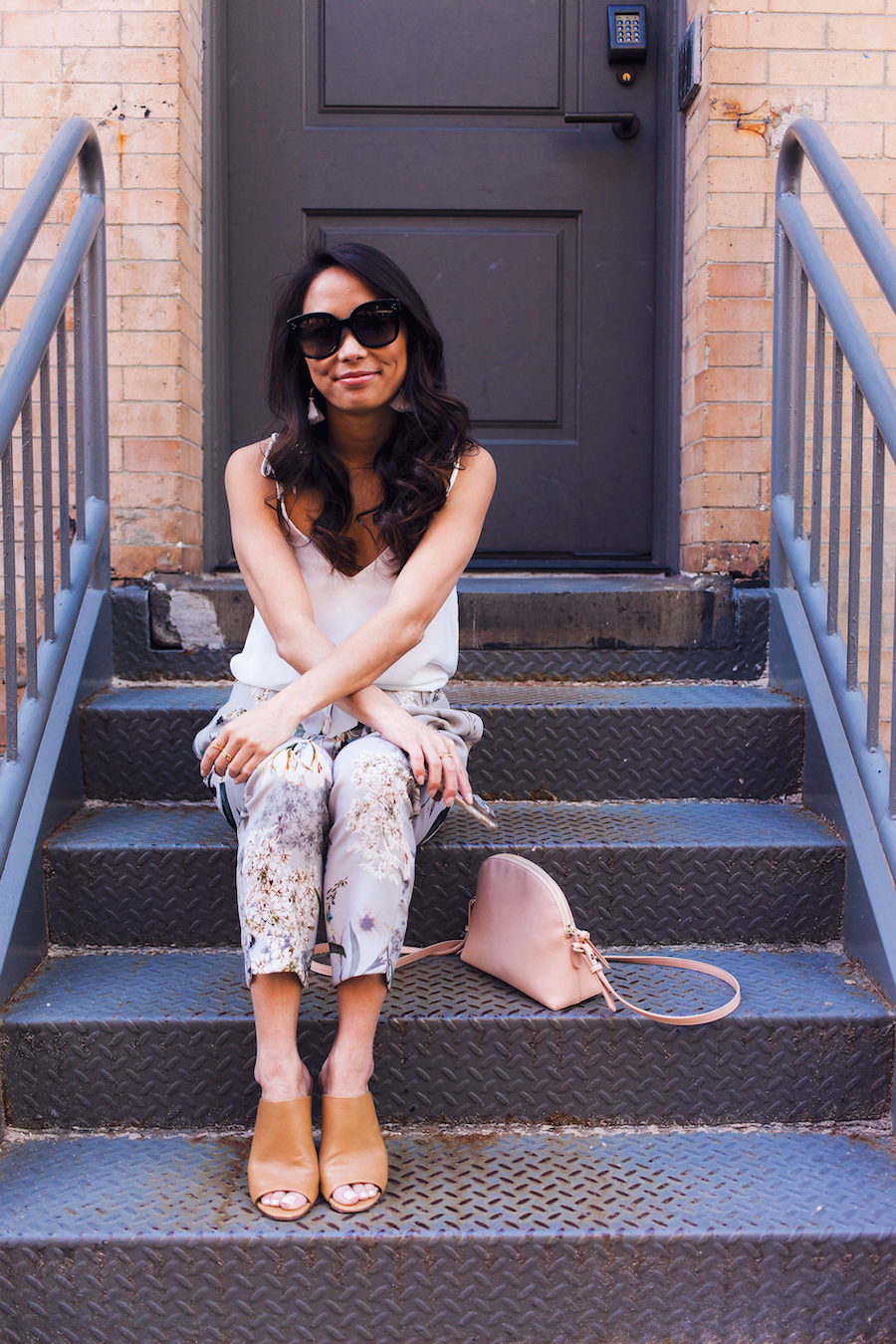 Every year when spring rolls around, I feel like my wardrobe makes a huge shift. I go from edgy New York City girl to sweet and southern casual girl again. I actually have kept a section of my closet for all of the new things I've been most excited to wear and these floral pants were one of them.
I tend to gravitate towards jeans because I know exactly what I'm going to get – they're pretty reliable in that sense even though they can be tough to find the exact right pair at times. That being said I've been itching to branch out a little bit more and really try to come up with more interesting outfits now that the weather is nicer. There's something about the sunshine that stimulates my creativity and it's nice to change it up every now and then, am I right?
With pants like these it's usually really tough for me to find a pair that are actually made for my proportions. Have you heard of River Island? It's similar to one of my favorite sites ASOS (where they also carry River Island pieces). These are some of my go-to sites for when I'm looking to freshen up my staples and add in some trendier pieces on a budget. They also happen to have started a petite line that's figure friendly for me and my short legs. I was amazed that these pants fit perfectly, no alterations needed!
Not only are these comfortable, but they're a really cute addition to my spring wardrobe for something a little different. Since there's a lot going on with the pants I paired them with a simple top and my favorite pair of mules. I think it's safe to say that mules are the shoe style of the season. I'm loving how many different styles there are right now – you can find everything from flats to colored block heels.
MORE MULES
This is a perfect outfit for a weekend like the one that we had. We had been out of town the last few weekends in a row and were itching to be at the apartment and get things back in order. The highlight of the weekend was celebrating our friend Laura's birthday and seeing the Rangers win and advance to the next round of the playoffs. Sunday was gorgeous (although a little cold) and patio season will be upon us soon.
In case you missed it…Â transitioning from winter and chasing your dreams.
GET THE LOOK
WHITE CAMI TOP c/o • FLORAL PANTS c/o • MULES (last year, similar here, here and here) • HALF MOON CROSSBODY BAG (under $20!) • TASSEL EARRINGS • RINGS • PHONE CASE
Photos by Bekka Palmer