February 28, 2014
DIY Desk Calendar
I've been a big fan of calendars and planners ever since I was old enough to go school supply shopping with my mom. I was a super nerd like that.. I hated going back to school but I looooved getting new supplies. Still to this day that desire lives on… I have a love/hate relationship with Paper Source. It's a happy place and a death trap for my wallet all at the same time. My friend and blog photographer Mary Graves has always had the prettiest Paper Source desk calendars on her desk at work. She got me hooked and I bought one last year that was beautiful and I was so sad when December was over. Mary had this amazing idea to use the back of her 2013 calendar to make one for myself for 2014 now that I've been practicing calligraphy. Genius that girl! She so graciously gave me her old one and I made it into a really peaceful and easy Saturday morning DIY project recently.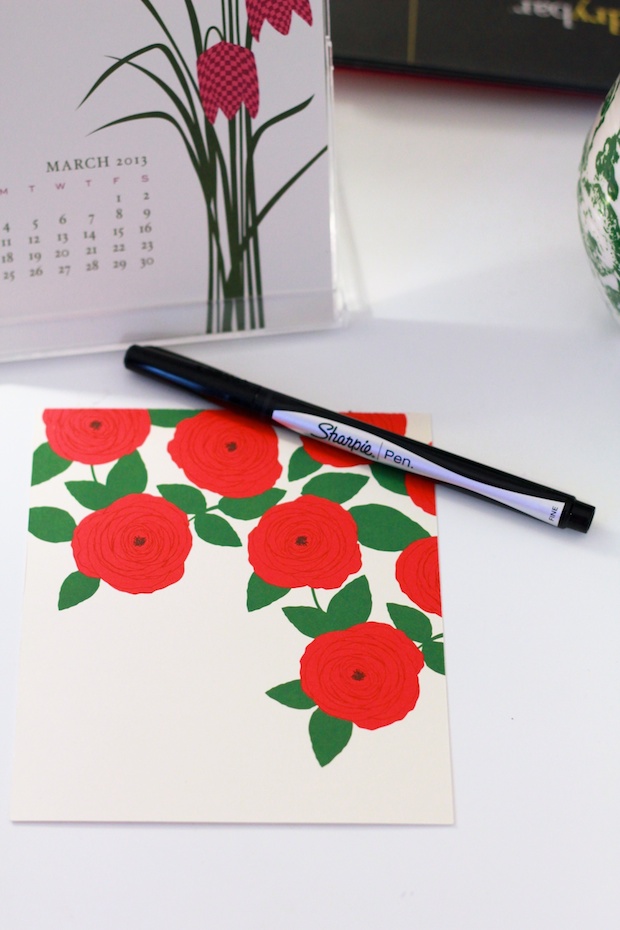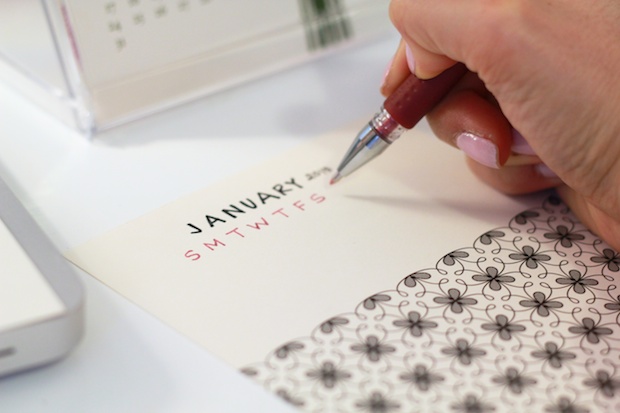 It couldn't have been more simple. Take the calendar, flip it over and write the months as prettily as possible. If you're not into calligraphy and don't have the tools to give it a try, don't worry! You can use a sharpie or colored pen honestly and make this look good. I'm also going to be posting finally next week about some of my favorite calligraphy resources and some tips on how I got started due to a lot of great feedback and questions!
As for the calendar part, I just pulled up my G-Mail calendar and followed along. I would receommend using a ruler to get an idea of how to space out the days of the week. Remember that towards the end of the month you're getting into double digits and you should make sure there is enough room across to fit all of the numbers underneath the SMTWTFS. I'm so excited about the result and loved that I was able to make something new out of something that most would just throw away. It may be the end of February but it's not too late to make yours as well!
In case you're wondering, this is the Snow & Graham calendar, and Paper Source has a DIY one all ready for you to try and on sale! Get to DIY'ing!