November 8, 2016
Why I Buy Souvenirs On Trips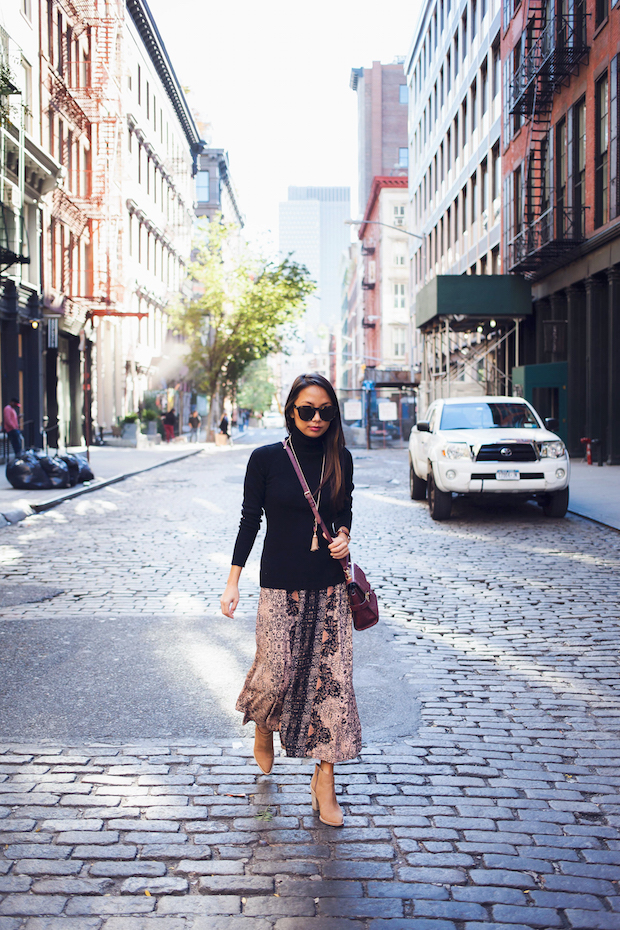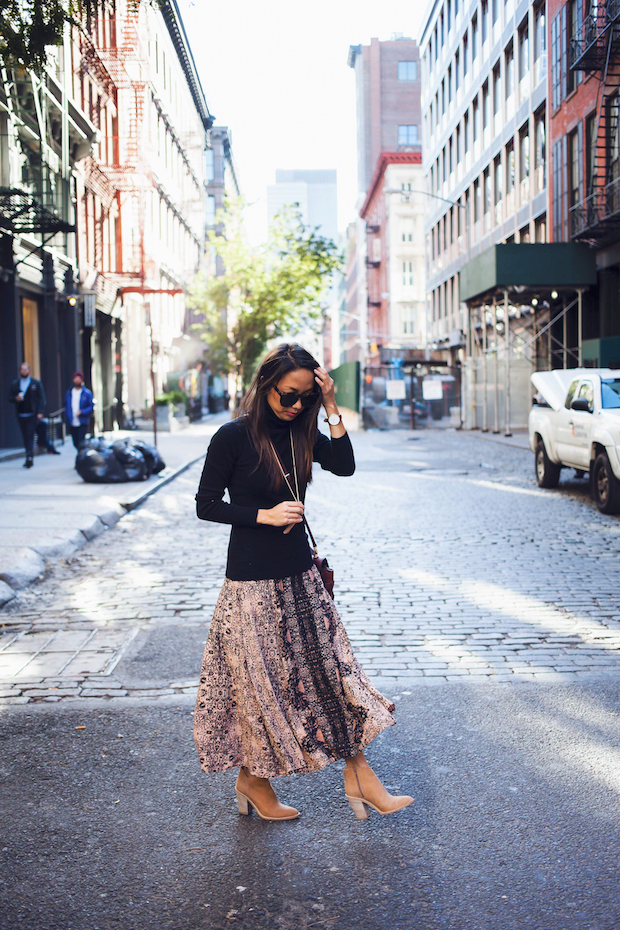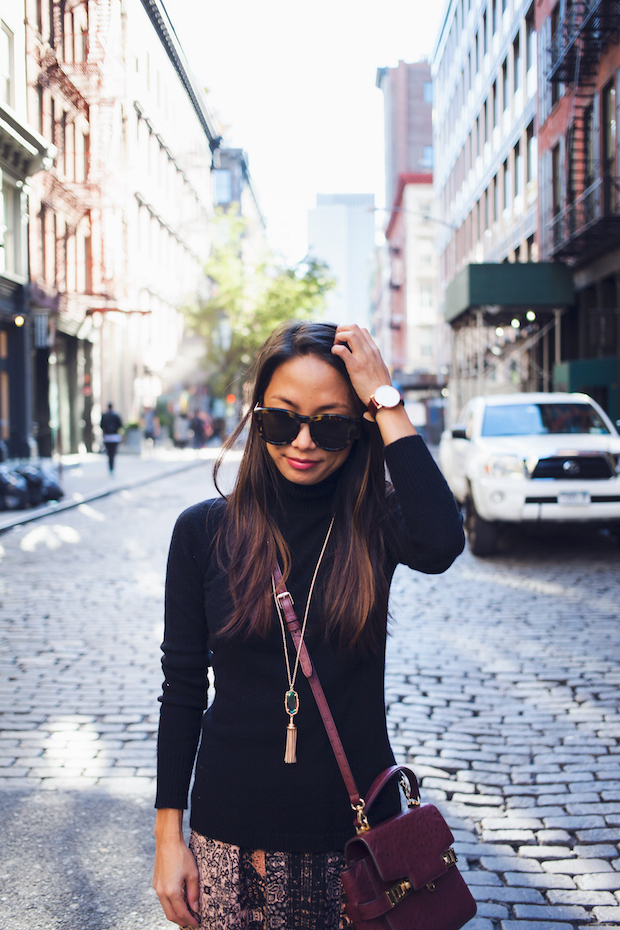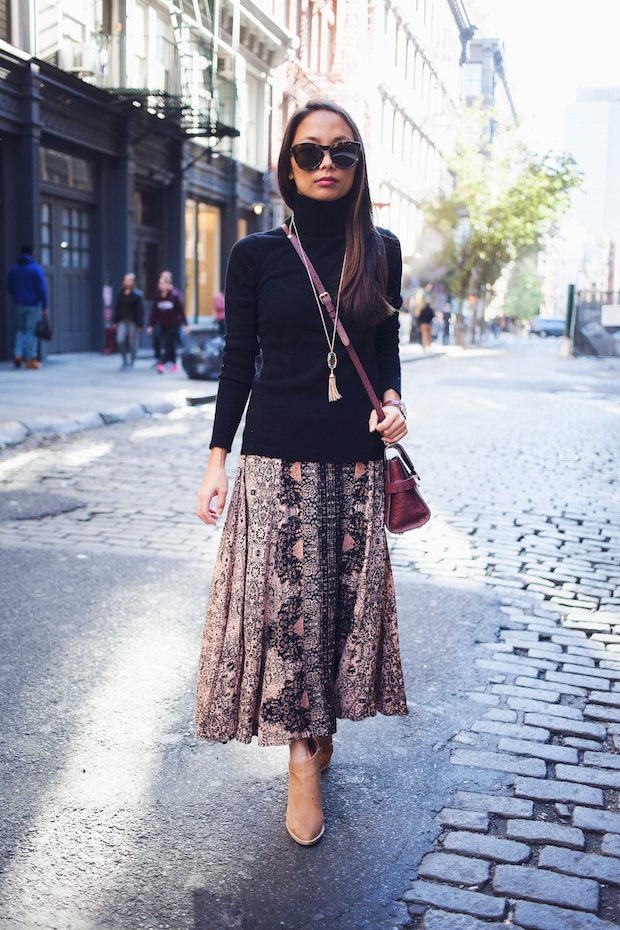 A few months back I took a trip back to Dallas with my co-workers who had never been down there before. I never had a chance to really post much about it except for on Instagram, but we had an absolute blast. The weekend was full of lots of queso, football watching, and bar hopping. On our last day there before we headed to the Cowboys game and Jerry world we hopped on over to Henderson to shop around and ended up at a store called the Gypsy Wagon. It's safe to say that we all could've moved in.
The store was filled with beautiful jewelry, textiles and home goods, and we all left with full bags and empty wallets. One of the pieces that I picked up on the trip that was very outside of my normal comfort zones was this printed midi skirt. With my short little legs I find that flowy midi skirts can be tough, but after seeing my girl Jamie Chung rock one during fashion week this year I was determined to give it a shot.
I originally paired it with a cropped top for a boho summer look, but now that the weather won't allow for a bare midriff I'm pairing it with a turtleneck for a more seasonally appropriate styling. Throw in some booties and call it a day!
When we would travel growing up I always picked up a souvenirs from wherever we were. If we were in the Cayman Islands, maybe a seashell, I got a small pearl necklace from St. Thomas, a pair of wooden clogs when I was in Amsterdam and the most notorious request of all – a cuckoo clock from Germany that drove my entire family insane for years. I'm a nostalgic kinda girl and love having things that remind me of the places I've been. I also remember exactly where and when I bought things (even if I can't remember what I had for lunch).
I'm from Dallas so I definitely did not need anything else with a Texas flag on it, but I wanted to pick out something different that would remind me of the trip and getting to show my hometown to the girls. The print of the skirt has a very southwestern vibe to it and with everyone's encouragement I decided it needed to come home with me. Now I'll always smile when I wear it thinking about the hilarious and fun filled girls trip to the big D.
Do you pick up anything special when you travel?
SHOP THE POST
SKIRT: Cleobella printed midi skirt • TOP: Black turtleneck (similar) • SHOES: Vince easton booties • BAG: Henri Bendel Satchel c/o • SUNGLASSES: Valley sunglasses (ShopDitto with code VIEWFROM5FT2) • NECKLACE: Kendra Scott everly pendant
[thefeedproducts style='four']