October 26, 2016
Braided Booties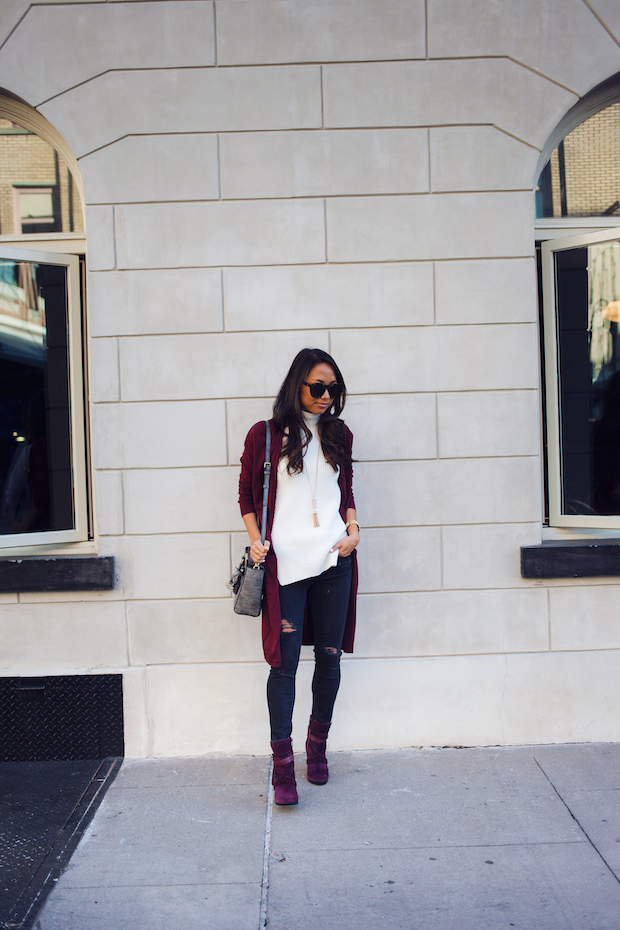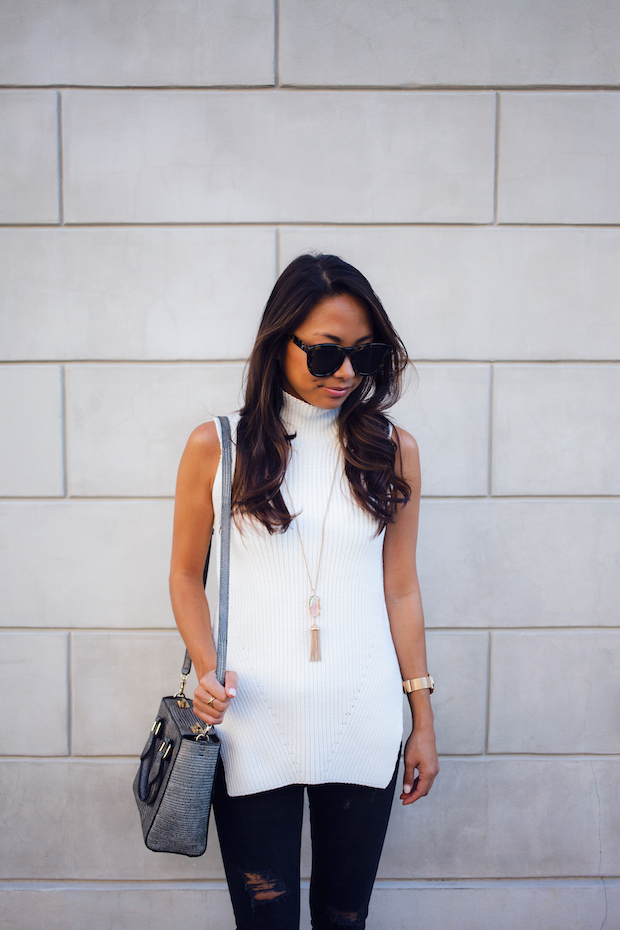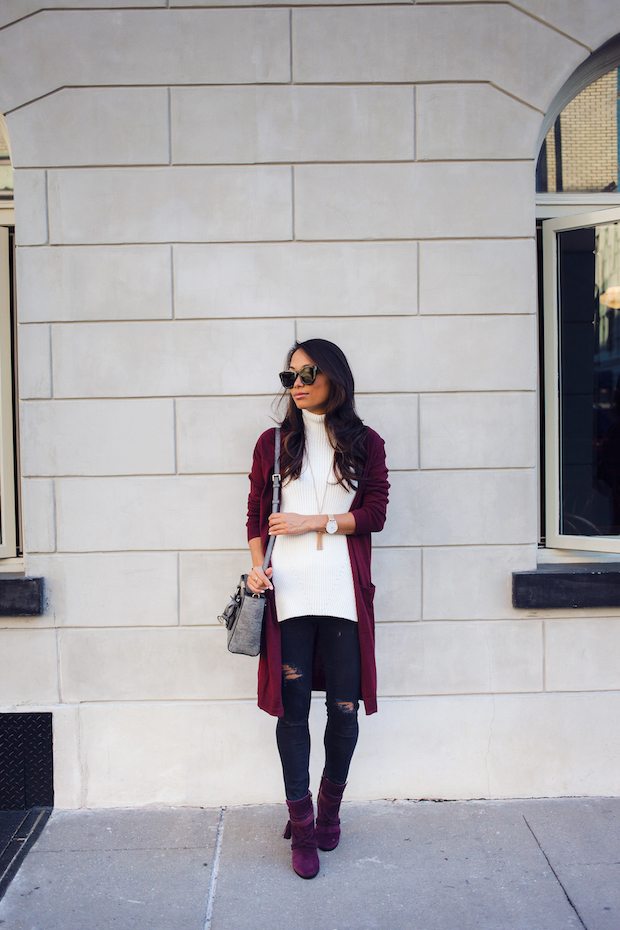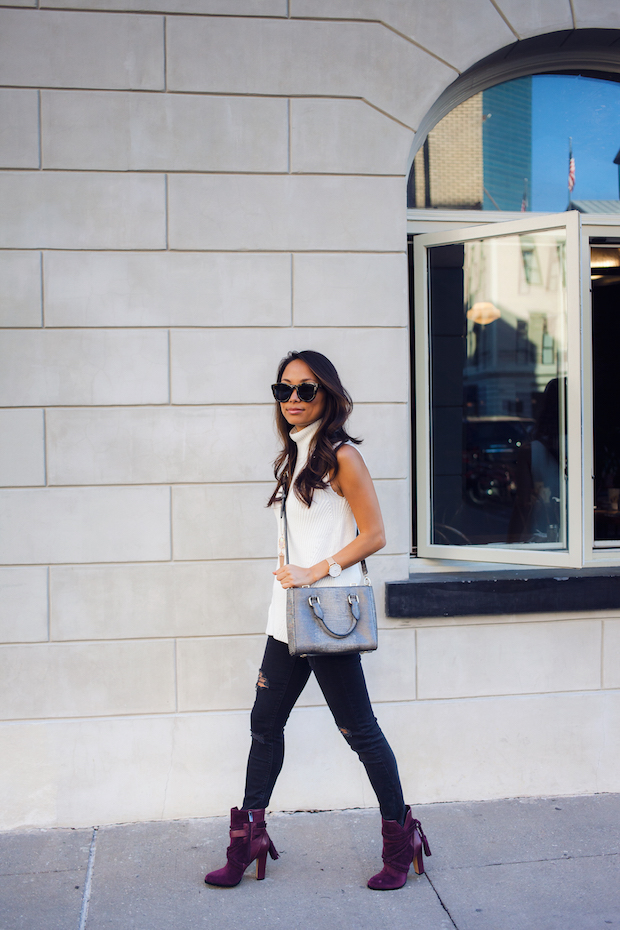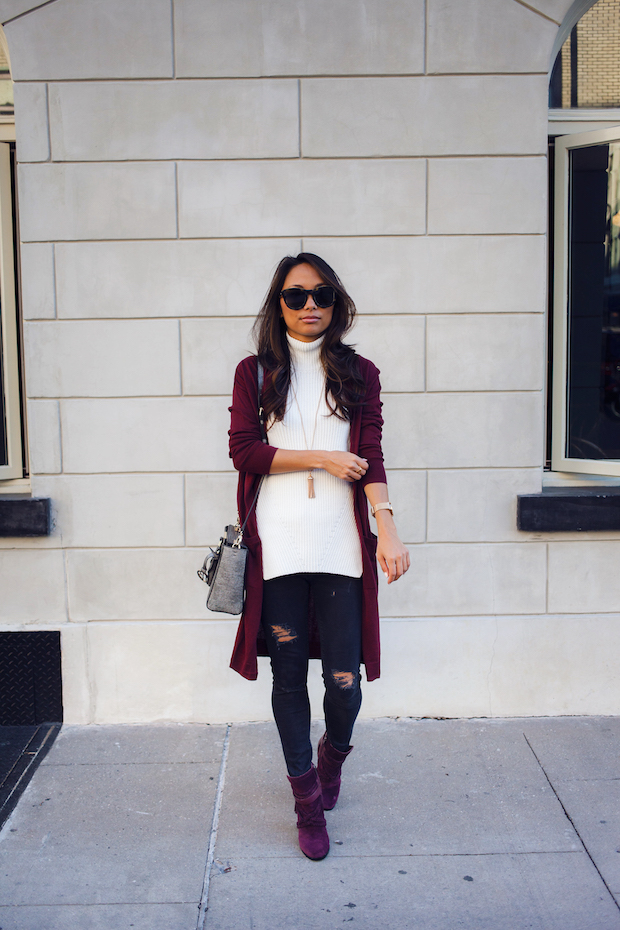 If you're anything like me, it's really really hard to buy things in any color other than black or tan – especially when it comes to shoes. Of the 5 rows of shoes in my closet 3 are all black shoes, 2 are all tan shoes and I have one lonely pair of color Proenza Schouler heels that I splurged on years ago.
But, that's it.
This year I decided it was time for a change! I've been making an effort to only purchase things for this season that I know I'll wear over and over again. I've given away too many things in this move that I realized I only wanted to wear once. I've found over the years it can be tricky to stick to this in a season where you might feel like you're only wearing black or camel sweaters and jeans regularly.
The solution is pretty simple. Find a couple of accessories and layering sweaters in some of your favorite fall hues (like this burgundy color) and at an affordable price and mix these in with your simple pieces like black jeans and this versatile white turtleneck sweater. I went out on a limb and opted for these braided booties in burgundy and I've been loving how easy they are to pair with everything in my closet.
I'm about to go on a major shopping hiatus until the holidays because the weather needs to catch up to my closet! It had been so warm that I have been trying to extend the life of my summer pieces and work them in with jackets and sweaters. The end of October is here and we have just a handful of days until the year is over, I can hardly believe it!
I didn't even have a chance to make a fall bucket list this year between our travels and trying to finish up our apartment before the year gets away from us. We have a lot of deliveries coming next week, so stay tuned for more updates on the new place!
SHOP THE POST
TOP: Sleeveless turtleneck sweater • SWEATER: Long open front cardigan • JEANS: Ripped black skinny jeans • BOOTS: Vince Camuto braid wrapped booties c/o • BAG: Henri Bendel satchel c/o • SUNGLASSES: Valley sunglasses (ShopDitto with code VIEWFROM5FT2)
[thefeedproducts style='four']