January 15, 2016
Blanket Scarf Season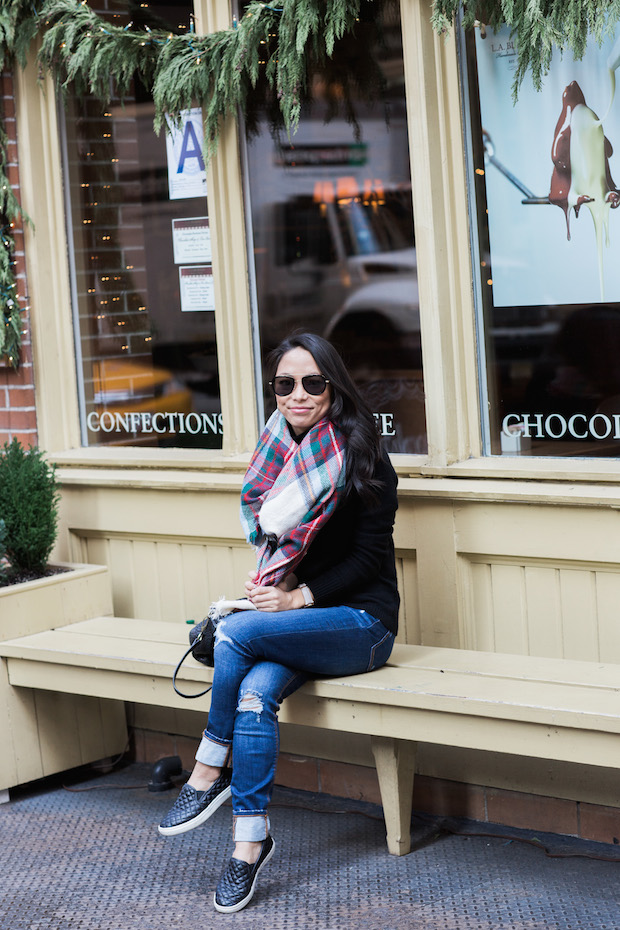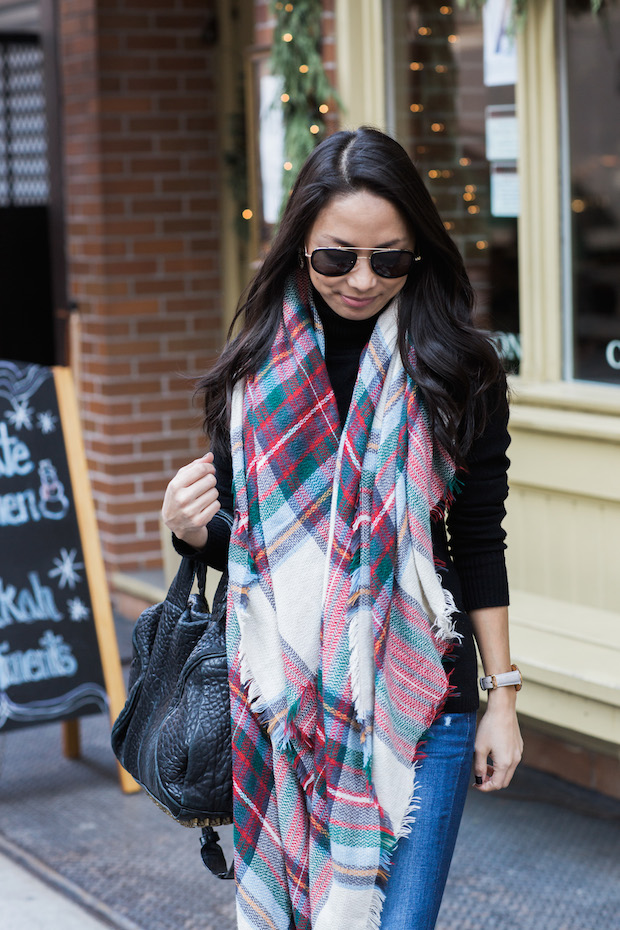 I have a weird habit where when I check the weather, I always look at the 15 day forecast. I don't know what it is but it's like I have to know if the temperatures are going to rise or fall or if it's "bundle up for the next 15 and then some."
After we got back from our trip over New Year's in the Poconos it was official: winter had arrived. I had pulled out my blanket scarves a few times before then and had ended up overheating, but those days are over.
If you live in a city where sometimes you walk outside and think "everything hurts" or "my face might freeze".. then blanket scarves are definitely for you. If you don't, then consider yourself extremely lucky. They can be tricky to wear without feeling like you're literally wearing a blanket around your neck, and I'll try to post a quick tutorial at some point that I learned to help make it easier to style.
I'm if you're not into scarves, I love this blanket coat in soft neutrals as a great alternative that is still extra warm. I'm usually drawn to plaid patterns and luckily this year there were plenty of affordable options to choose from. My favorite thing about this look is how easy and casual it is. Most of my days I am getting ready for work rather quickly or running errands and I need to be able to move and be comfortable. You can easily swap out these sneakers for heels or over the knee boots to dress it up a bit.
I've been feeling under the weather this week, so just putting on makeup yesterday was a big feat for me. I'm looking forward to the long weekend (my first time getting MLK Day off, wahoo!) and keeping up the momentum of the start of this year. What do you have planned?
SHOP THE POST
TOP: Crewneck sweater (on sale)  •  SCARF: Tartan blanket scarf  • JEANS: Zara ripped jeans (similar here)  •  SHOES: Steve Madden quilted sneakers  •  WATCH: Cluse rose gold and gray watch c/o  • BAG: Alexander Wang rocco duffle bag  •  SUNGLASSES: Krewe Du Optic Breton sunglasses
[thefeedproducts style='four']