July 5, 2017
Dressing For July In New York
If you've ever been to New York in the summer you know it gets steamy. The heat gets trapped between the buildings being so close together and so much concrete and the air can be stifling. In short, it's a little miserable, and anyone who lives here would agree that it's really tough to dress for.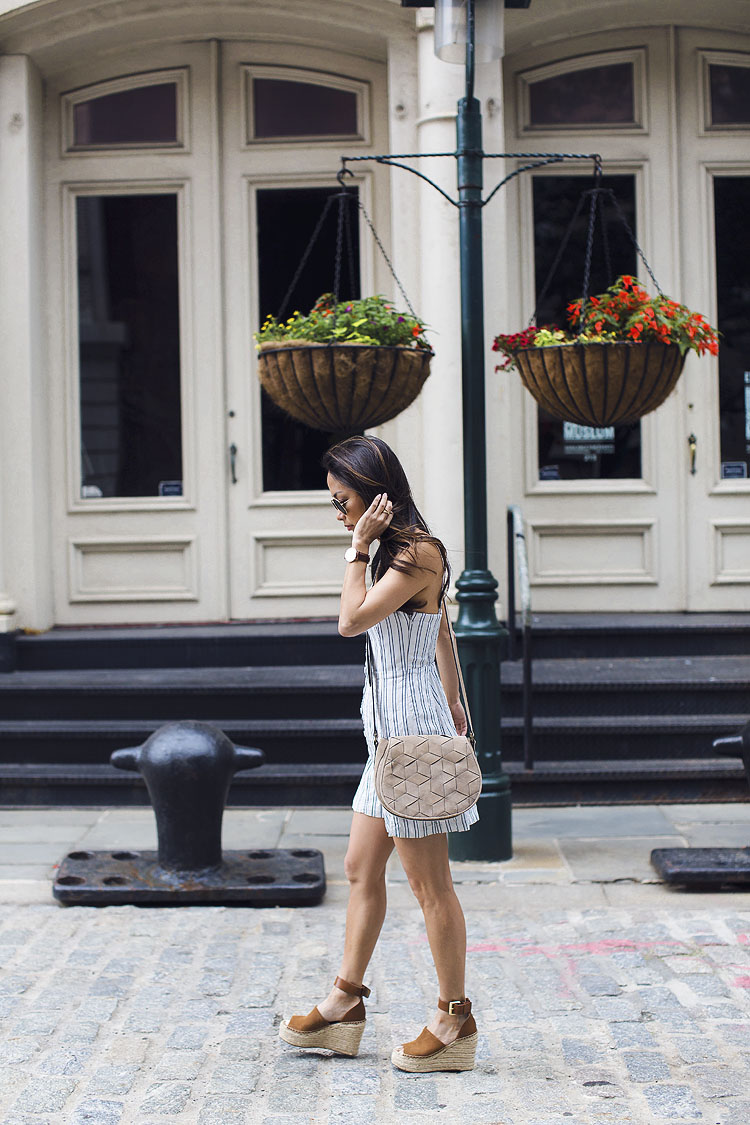 You really have to hunt for pieces that are appropriate for those hotter days. My go to (if you couldn't tell) are dresses and more dresses. I fell in love with a dress from Reformation earlier this summer that immediately sold out. I was so excited when I found this duplicate for a fraction of the price at Urban Outfitters. Some of my favorites every summer I've picked up on summer dress sales at UO – remember this beauty that I wore to Cabo last summer? Also from Urban!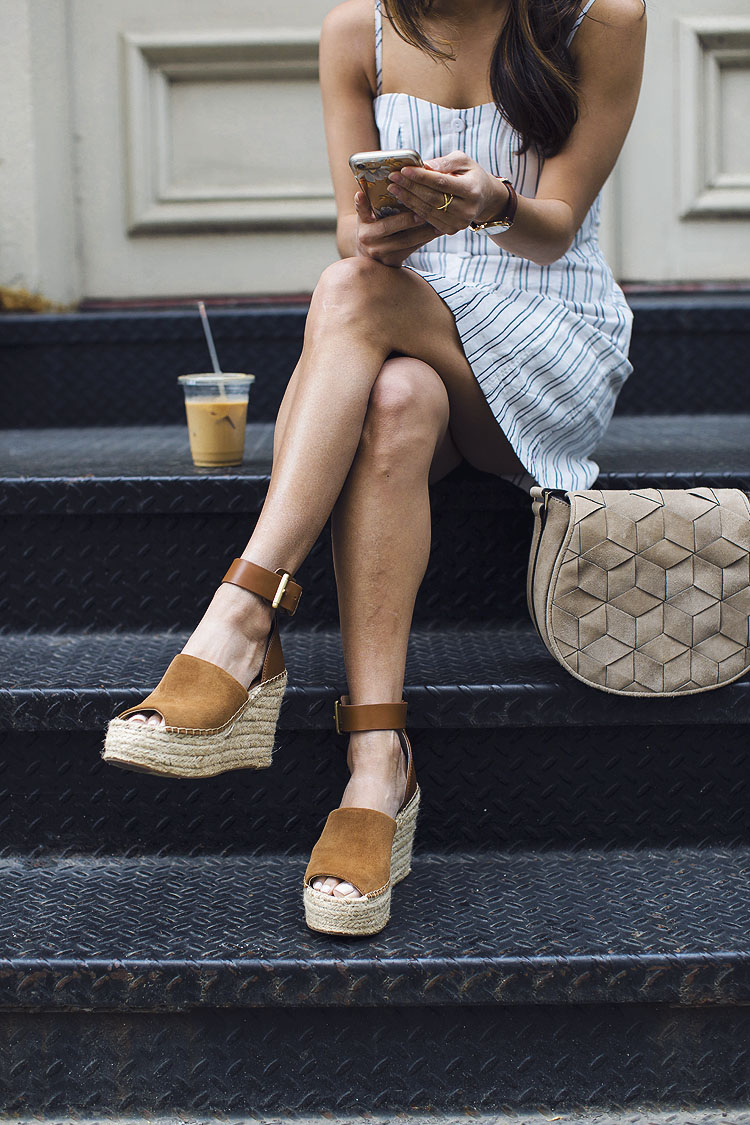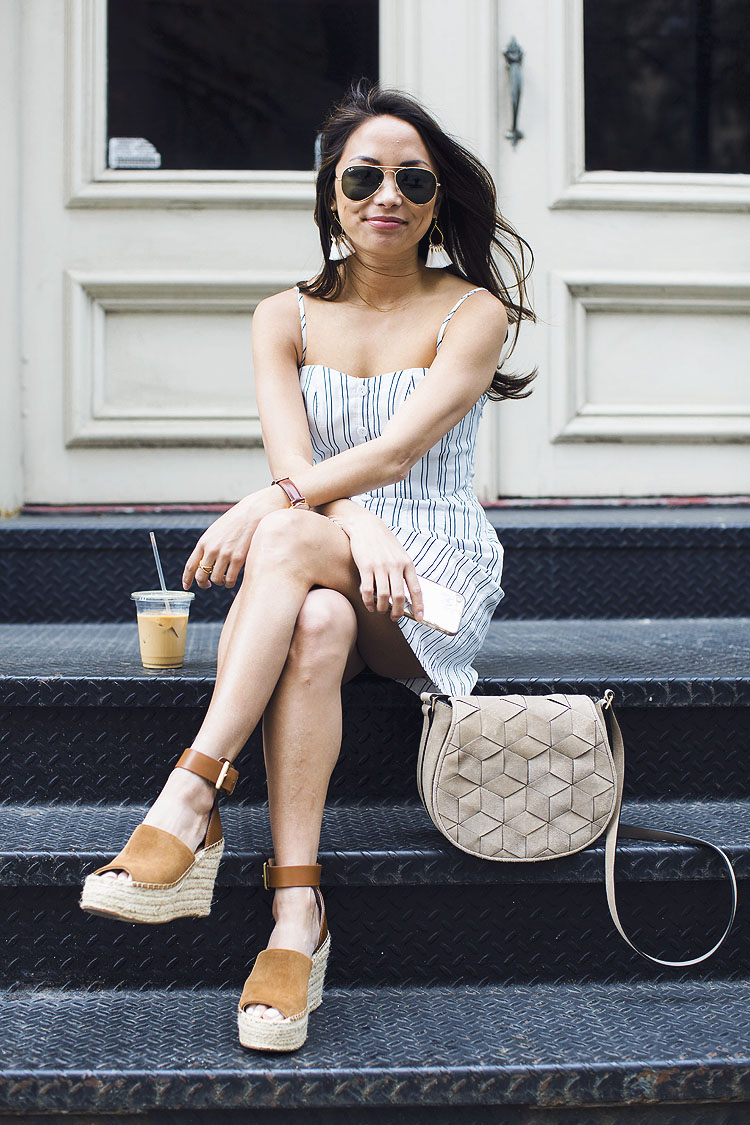 I try to keep everything off of my body and go minimal with my jewelry in July — crossbodies are essential because they're light and hold everything I need. If you haven't heard of Welden bags yet, you're going to love them! The subtle pattern and texture makes them so interesting and the shapes are all classic. My favorite thing about this bag is that I can really wear it year-round.
This crossbody is the perfect size for me, but there's also a mini that's cute and great for those of you with smaller wallets and less goodies to bring along. I'm really excited to share that I've teamed up with Welden to give you guys a special discount now through 7/9!
Use the code "VIEWFROM5FT2" and get $50 off every bag style on Welden's website through 7/9 (can be applied to multiple bags!)
P.S. Are you guys liking the new site design as much as me? What else would you want to see?
If you're looking for more summer outfit inspiration, don't forget to check out the Spring + Summer page! It's a much prettier place to find ideas for every warm weather occasion. My other favorite way to find outfit inspiration in the new design is to look for casual looks here.
GET THE LOOK
DRESS: Striped linen dress | HEELS: Espadrille wedges | BAG: Welden Escapade suede saddle bag c/o | SUNGLASSES: Ray-Ban Aviators | EARRINGS: Tassel earrings