July 1, 2013
Samsung Surprise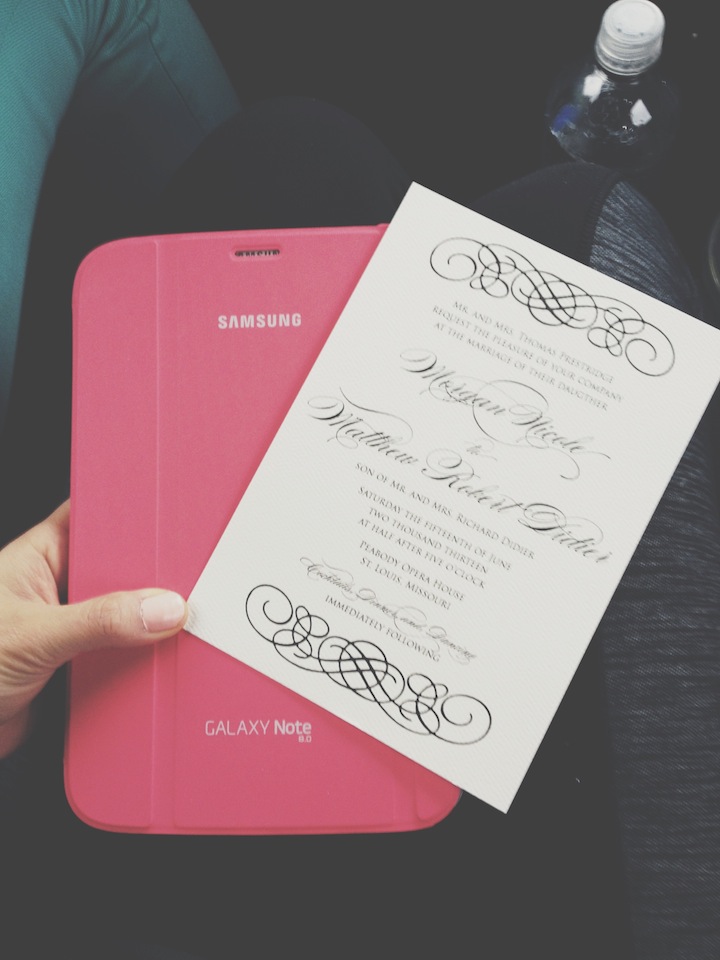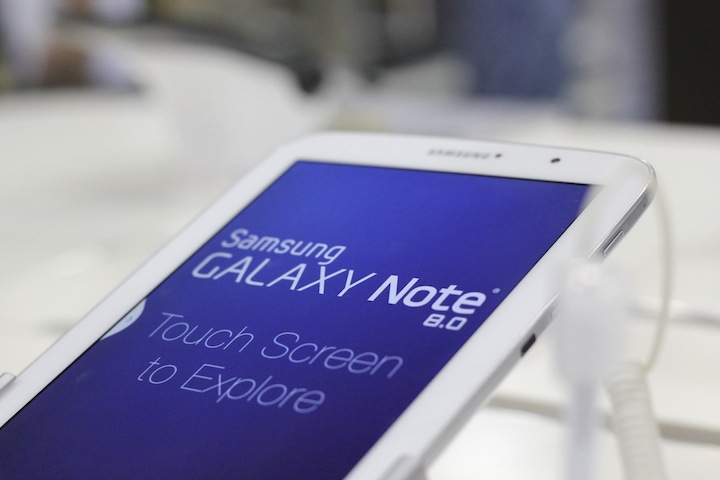 About few weeks ago I had the pleasure of going to a special event at Best Buy with Samsung to preview the Galaxy Note 8.0 and Galaxy S 4. It was such a cool and special experience to have a private viewing of these two amazing products. I had very little experience with Samsung products previously and was really intrigued by the sneak preview! I've always been envious of everyone (and literally it feels like everyone, even 6 year olds) who pull out their tablets and are able to stay connected wherever they are. As a blogger and a social media/technology fiend I was really looking forward to getting to try out the Galaxy Note.
After the live demo, I was hooked. It took everything in me not to sit at my desk the rest of the day and play with it. A huge thank you to Samsung who sent this little beauty home with me so that now I can join the rest of the population in having a tablet!
She's pretty in pink and went on her first road trip with me to our friend's wedding the other weekend. It was so great to hop onto Pinterest, Twitter and check our driving progress right from the Galaxy Note in my lap. I don't think I've gone a day without using it yet! My new favorite weekend routine is to make breakfast and sit at my dining table and flip through the news via Flipboard (my modern day newspaper), Pinterest, and more. My favorite feature is the ability to multi-task — I can have Twitter open on the top portion of the screen and another app on the bottom… it's so nice to not have to toggle back and forth! It also comes with a little stylus pen that is very useful when I'm making lists for my Blog To-Do's for the week. It will translate my handwriting right into text so that I don't have to worry about the small keyboard. It's a fantastic little new friend and also conveniently fits in all of my purses… obviously a very important factor. Thanks again Samsung, you guys are the best!