September 17, 2014
New York Fashion Week Recap
Like I mentioned before, New York Fashion Week this season was a bit of a short but sweet blur. I did however make it to a few shows and fun events in between doing "New York" things with my parents who were in town. Aside from the Dee Ocleppo presentation I shared with you guys, one of my favorites was the Lacoste show. It was a great reminder that sporty chic is more than black Nikes with skinny jeans (although I love it) and encouraged me to experiment with waist wrapping shirts over dresses, layering over long sleeves, and left me drooling over a two toned chambray shirt Courtney wore to the show from their Spring collection. You can never have too many chambray shirts!
OUTFIT |Â Monica Rose Rhodes cape dress // Proenza Schouler snakeskin heels // B by Brian Atwood calf hair crossbody (worn as clutch) // Tassel earrings (similar)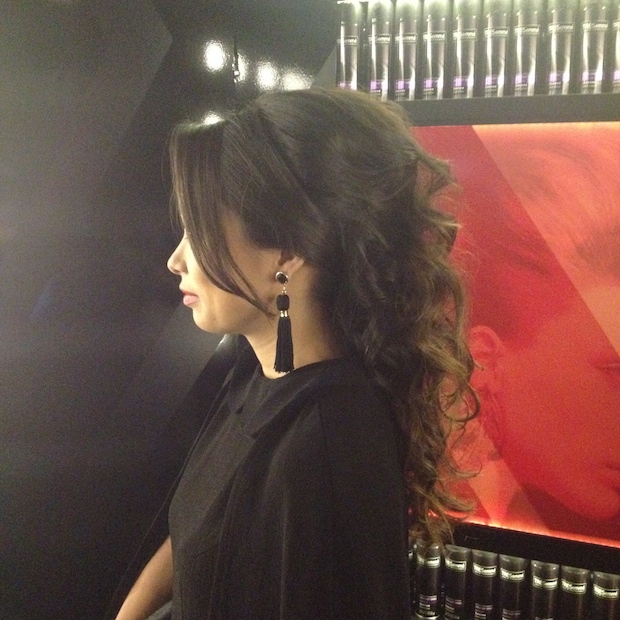 Tresemme invited me to their suite at NYFW after the show and helped me out with an insane half up, Bardot-esque style hairdo that was the perfect match for my cape dress. Not to mention, my hair went completely flat in the humidity that day so I was beyond grateful for the help! I also got to pop in to the Yosi Samra and GiGi New York pop up at the Empire Hotel for a little personalization and pampering. Yosi has some pretty killer flats and booties I'm excited to share with you guys for Fall. I also found my cape twin, Ashley, who was super sweet and we chatted marketing and Revolve Clothing!
One of my favorite parts of fashion week outside of the shows is just getting to see everyone in town! Our friends at Reward Style threw a party at the Empire Hotel on Saturday that was full of catching up with old friends and meeting a few new faces. It's always a good time!
I also had the pleasure of swinging by the Kendra Scott showroom to preview the Winter collection (and some of the 2015 collection) before the official launch. It's full of drusy sparkly necklaces, rose gold earrings, and sparkly jewels that will be perfect for Holiday parties and hopefully exciting dinners and nights out in the city. One of the things I'm most excited about for the upcoming Kendra Scott lines are the addition of edgier pieces that are still feminine and classic. Being a mix of those myself, I like that some of the pieces really resonated with my overall aesthetic — knuckle rings, small studded earrings, midi rings, and darker stones are all headed your way and let me tell you, they're fabulous. These are a few of my favorites: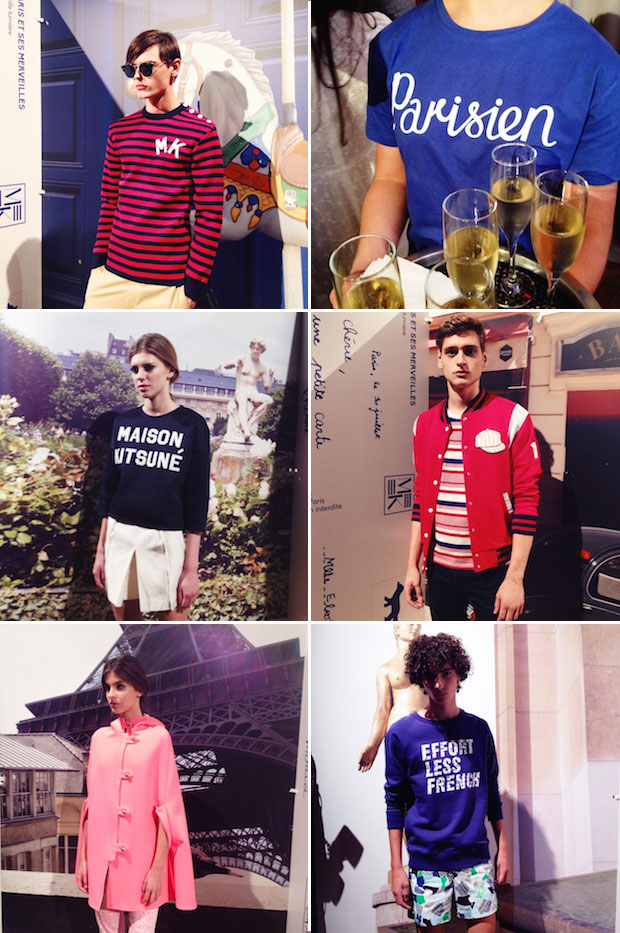 I also attended a presentation for Maison Kitsune, a French designer with a Parisian schoolgirl chic aesthetic. I'm loving the old school sweatshirt comeback and think I'm going to have to pair one with a mini skirt and oxfords before the temperatures drop too drastically. 
I almost forgot! I had a total fangirl/over the moon/pinch me moment on Saturday when Bill Cunningham snapped me walking into Lincoln Center! I was wearing a Monica Rose Rhodes cape dress and apparently Bill liked it enough to catch me in passing. I actually didn't realize right away and then after I did stopped dead in my tracks. He said.. "keep walking!" :). There are thousands of people who he has taken pictures of and it's truly an honor that he even glanced my way with that camera. He's an artist and will always be known in the fashion community as a legend and innovator. If you haven't seen his documentary, cozy up on a lazy Sunday and do yourself a favor and watch it. It's inspiring (even if you're a guy, I promise).
I ended the week with an insane sunset over the Hudson and girl talk with Merritt before I had to pack up for my weekend in Chicago. That's a wrap on my Fashion Week! Until February…
SHOP THE LOOK