August 6, 2015
Gingham Girl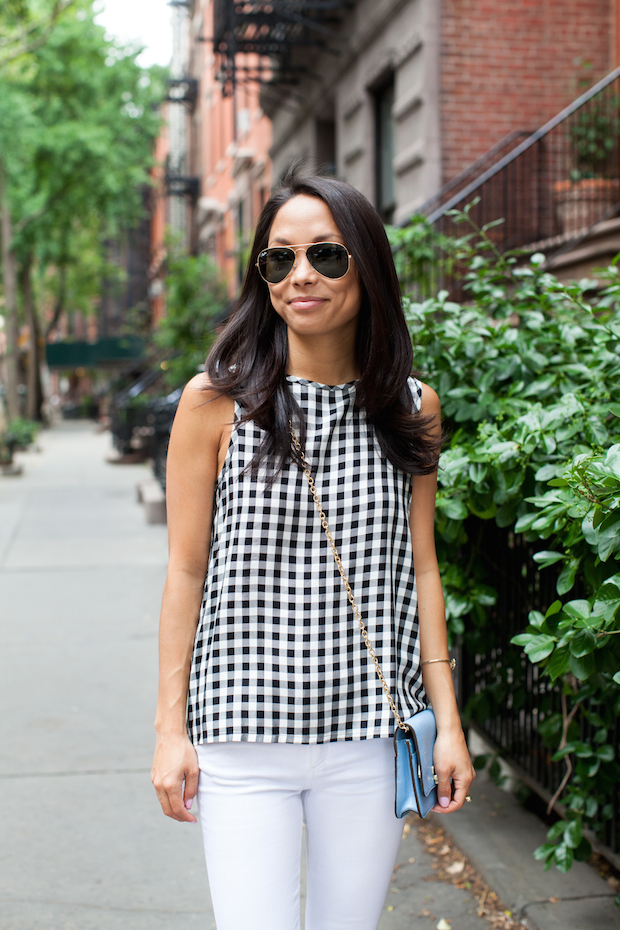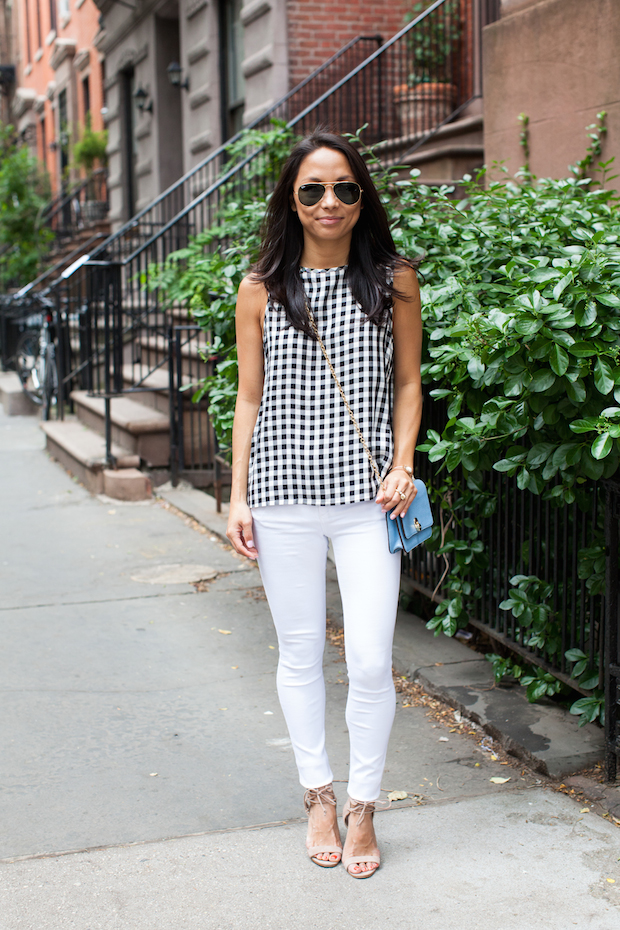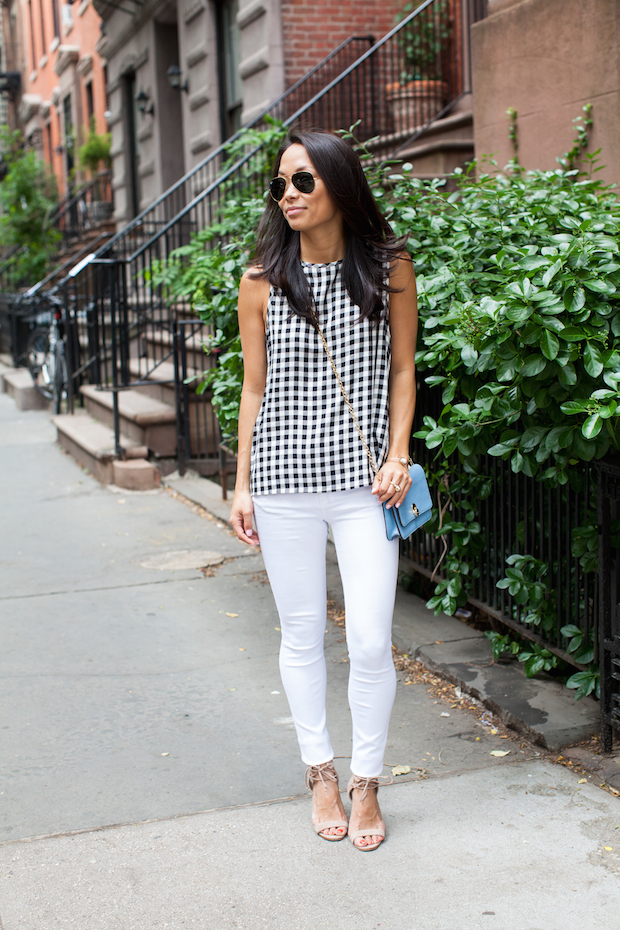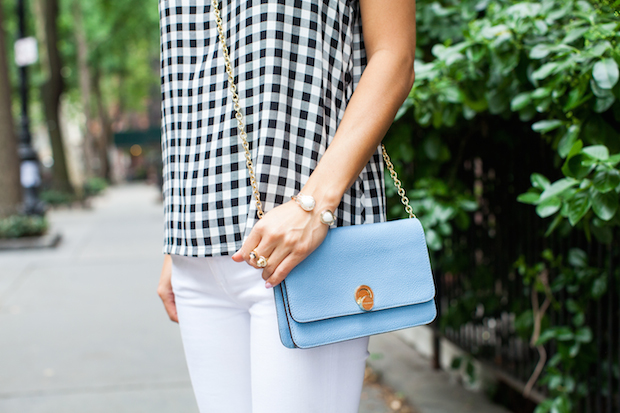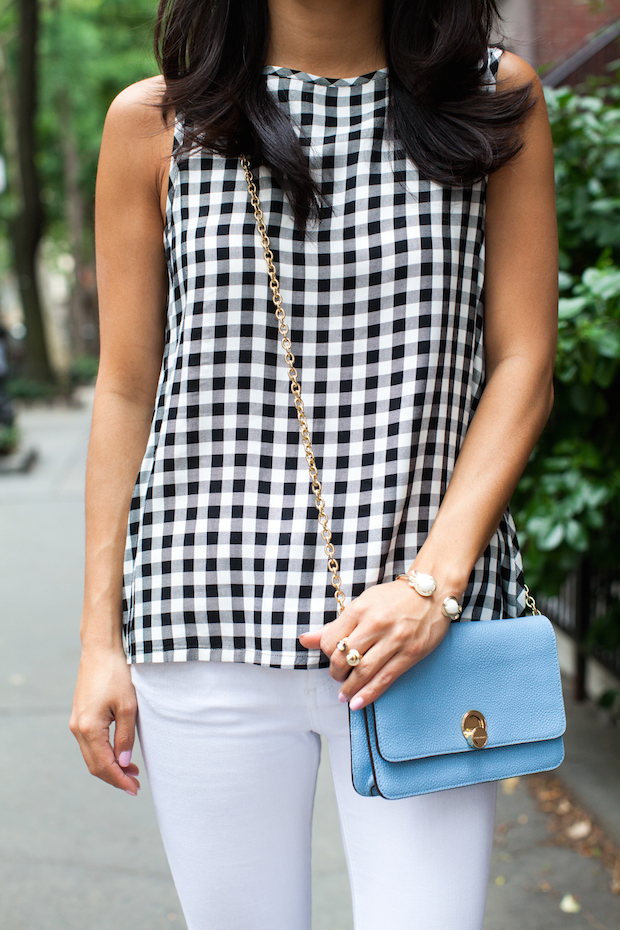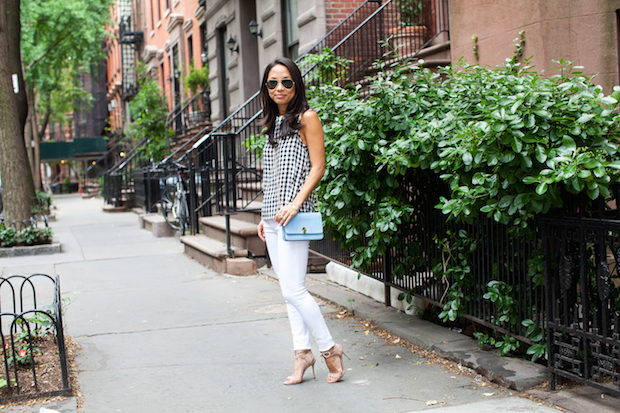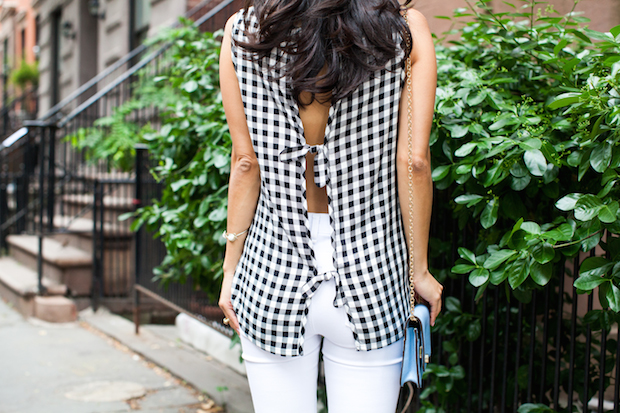 Alright, I know what you're thinking – cut it out already with this top! But I just can't help myself. I've been a serious repeat offender with this little gingham top that I picked up at the beginning of the summer. Not only do the little ties in the back make for such an adorable twist, it's in one my favorite prints.
This summer has really been about playing favorites with all of the pieces I love. I'm really trying to edit down a bit more as of late. I read an article over on The Man Repeller recently about the go-to pieces that you often pass over because your eye is caught by something more loud, fast or on trend. I admit I used to be insanely guilty of this (and honestly enjoy it every now and then for a change of pace), but am learning to mix them in more with my staples.
For me lately that has been a pair of white jeans and tops that are simple, yet sophisticated. Someone was joking with me the other day about being such a "jeans girl" and it's true – I wear them often, and am not ashamed of it at all. It's my go-to lately and the insta-solution for getting dressed. When it calls for something dressier, just add wedges!
SHOP THE POST
TOP: 1.State tie back gingham tank  •  JEANS: Rag & Bone skinny jeans in bright white  •  BAG: Henri Bendel carlyle wallet on a string c/o  •  SUNGLASSES: Ray-Ban aviator sunglasses  •  BRACELET: Kendra Scott andy bracelet c/o
[thefeedproducts style='four']
Photos by Lydia Hudgens