December 13, 2016
Gifts For The Girl On The Go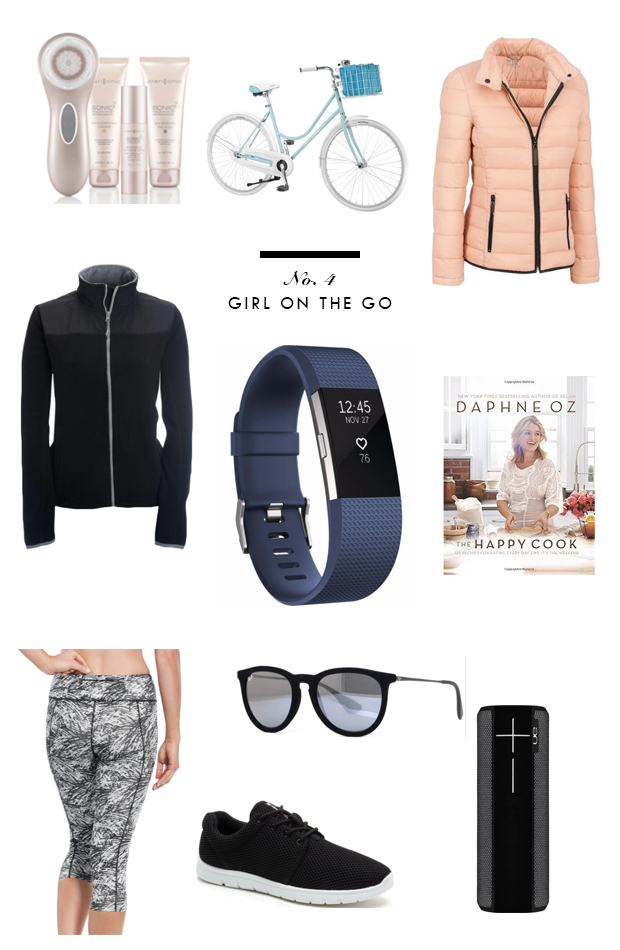 This holiday season, I'm swapping gifts with another blogger who loves to stay active for eBay's holiday gift exchange. I've partnered with eBay to create this post! Enjoy!
The holidays are such a special time for family and friends and such a warming chance to put a big smile on someone's face. I love sitting down and making my lists for my family and really putting thought into things that they may not buy themselves and would enjoy. I usually start by thinking through their hobbies and what they spend most of their time doing and also the things that they love the most. For my dad it's usually sports related, my mom something related to traveling, and my sister loves experimenting with makeup and beauty.
I had a chance to team up with eBay to surprise another Lifestyle Collective member with something that she would love as well for their holiday gift exchange. With tons of Secret Santa's with friends and co-workers it can be tough to come up with some ideas for people you don't know extremely well, but I used the same idea to start brainstorming for my Secret Santa who loves to workout.
This year for my special Secret Santa I gifted this Fitbit heart rate and activity tracker to help her keep on top of her workouts. My favorite feature of this stylish little sidekick is that it maps out your route post-workout and is water resistant. Its thin design makes it easy to keep this on all day long, too. Paired with a stylish puffy jacket and sneakers it's the perfect winter workout outfit.
If you're not a runner, a great gift idea is a bicycle. We got one for my mom 2 years ago and she absolutely loves it. For the active fashionista that loves to workout at home, this Bluetooth wireless speaker is amazing. My roommate had one and we used it all of the time, especially to play music around the apartment if I was doing a workout on my phone.
Outside of new workout gear and gadgets, another part of taking care of your body is after the workout is over. Whether it's cooking up something healthy with new recipes or getting a deep clean on your face the post-workout part of the regimen is just as important.
The hardest part of gifting can be finding the right items to complement their hobbies and what they enjoy, but eBay makes it easy to find something they'll love!
Who are you shopping for this year?
SHOP THE POST
FITBIT TRACKER •  JOCKEY CARPIS • SNEAKERS • PUFFY JACKET • FLEECE PULLOVER • SUNGLASSES • BICYCLE • BLUETOOTH WIRELESS SPEAKER • CLARISONIC MIA 3 • HAPPY COOK COOKBOOK