November 22, 2016
What To Wear Out In The Winter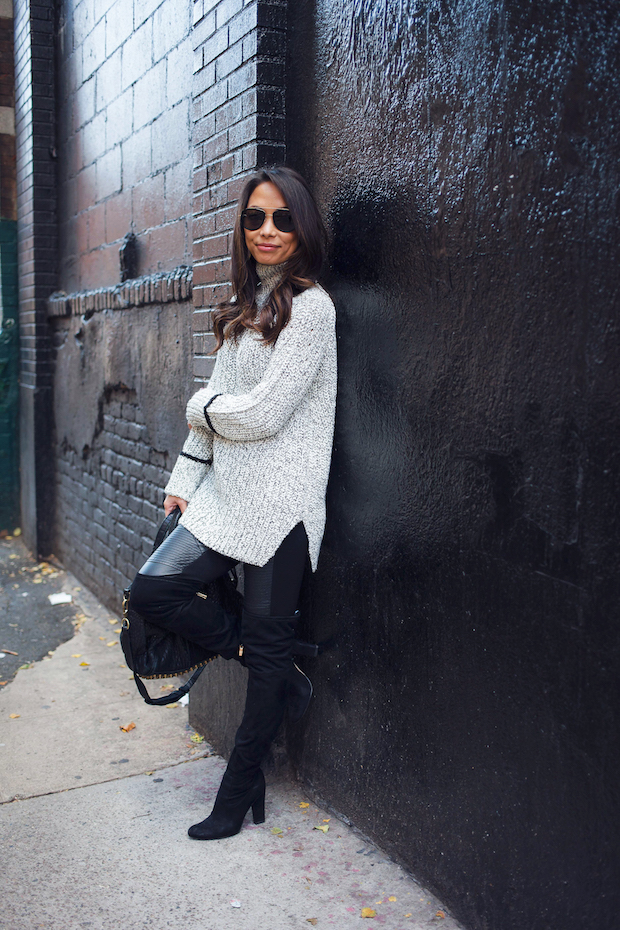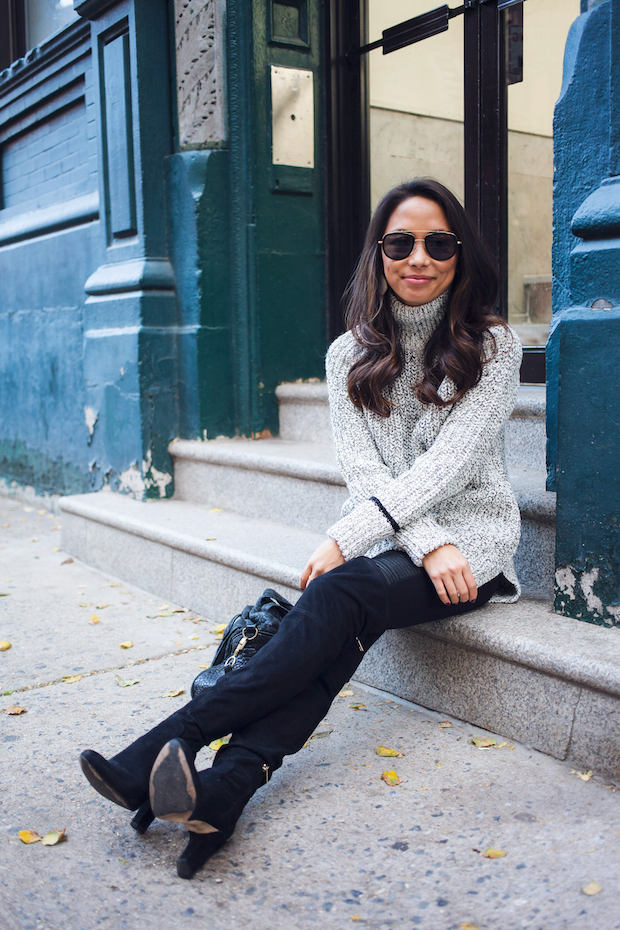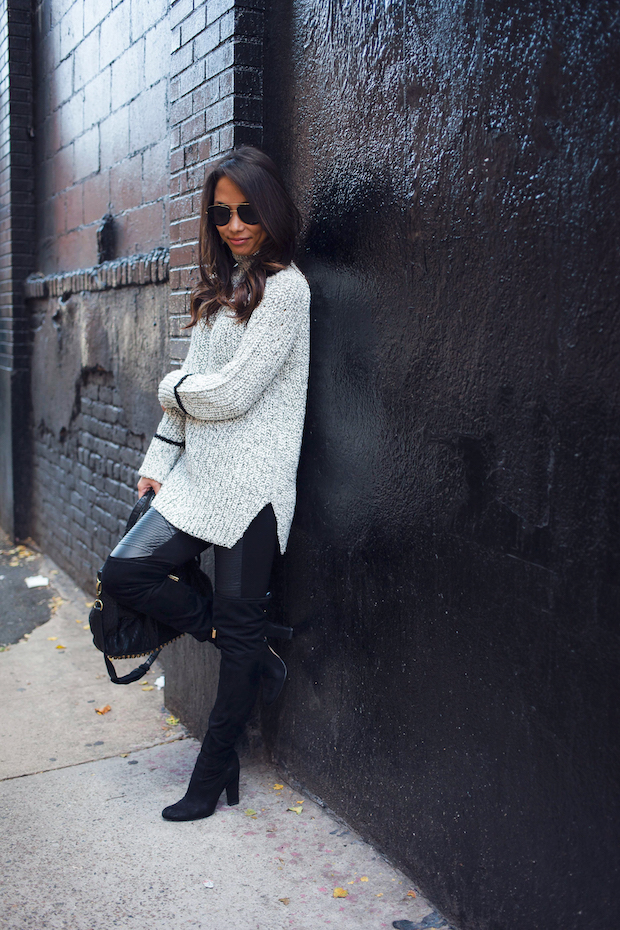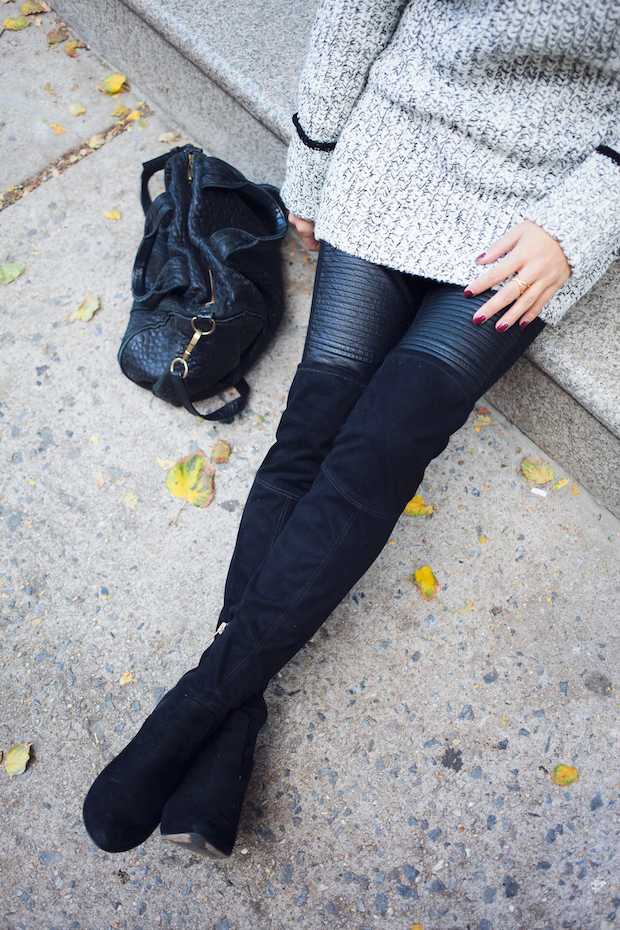 Now that it's actually cold outside, let's talk about "going out" in the winter. What does that even mean? I laugh when I think about the nights we would go out back in Chicago in full blown winter coats over our little dresses and tights, shivering in the cold walking to and from different bars. Oh the days of being young.
Now if you told me to go out when it was 15 degrees outside and wait in line at a bar, I'd put on some flannels and pour a glass of wine and laugh a little bit… then turn on a movie and snuggle up. But, there are those rare occasions when I'm ready to go dance with the girls and it's frigid outside and haven't the slightest clue what to wear.
One thing about New York City that there's no lack of in the winter: girls in black clothes. When in doubt, wear all black. That's our motto around here. The problem is, I never want to take a coat with me (and definitely not a nice coat). A thick, chunky sweater that can withstand high winds and doesn't require a jacket is perfect when you pair it with faux leather leggings and over the knee boots. It's a very Gigi look and one that you can easily pull off even in the daytime.
You could also swap in a moto jacket for a night that's a little warmer. I picked up this pair of faux leather leggings from Nordstrom a year ago and they're my go to for the winter. Trouve is one of my favorite brands that they carry and has been for years. They have tons of affordable but on-trend pieces!
It's hard to believe it's Thanksgiving week! I'm ready for some turkey, stuffing and lots of apple pie. If you're traveling this week leave early and stay safe!
SHOP THE POST
TOPSHOP SWEATER  •  FAUX LEATHER LEGGINGS  (more here)  •  OVER THE KNEE BOOTS (similar here and here)  •  ALEXANDER WANG BAG  •  BLACK AVIATORS
[thefeedproducts style='four']
This post was sponsored by Nordstrom. As always all opinions are my own!