June 13, 2011
every shape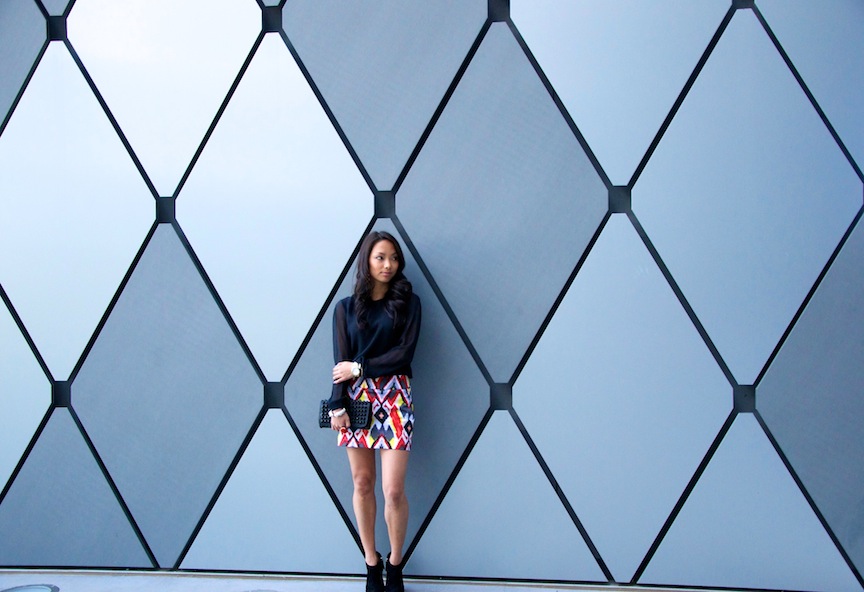 Theory blouse, F21 skirt, Camilla Skovgaard tassel booties, Marc by Marc Jacobs watch, Navoh clutch

One of my favorite things about living in Downtown Dallas is the fact that there are so many creative places to take pictures. There's no such thing as an ordinary wall or structure – it's all artistic in its own way which makes wandering around the city when I'm home for the weekend enjoyable to say the least. I fell in love with this wall when my sister took bridal portraits here and thought it would be the perfect backdrop for this ikat mini skirt from Forever 21 that I shamelessly had tailored because I love the print. It cracks me up because my tailor here thinks I'm nuts for even getting cheap stuff hemmed and fitted, but I like for my clothes to fit well. The Theory blouse was another great find – a black chiffon staple that my closet desperately needed that I got for around $60 when the Saks store in Cherry Creek mall in Denver was closing. I can't stop putting long sleeves and minis/shorts together with heels, but sadly I'm going to have to stop now that it's breaching 100 degrees in Dallas. I'm digging tribal looks and hope it's still fun when the leaves fall and it's time to layer!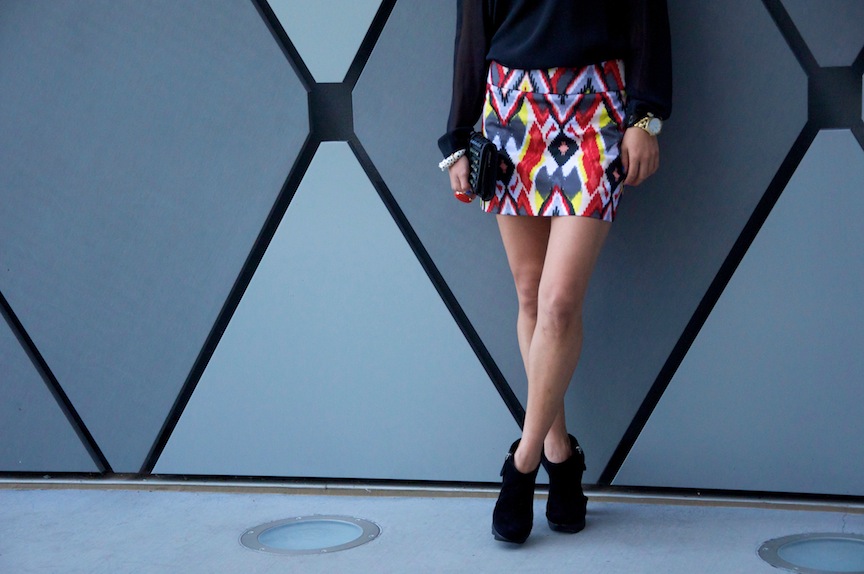 photo credits: Clay Irby
On another note, congratulations to the Dallas Mavericks on their NBA Championship! It has been so much fun cheering on a team full of heart and perseverance to their first ever NBA championship for the city of Dallas! My next mission is going to be finding out how Dirk dresses. It's like the juxtaposition to my blog – the view from wayyyyy up there! :) I'll keep you posted on my progress in making it happen.