May 16, 2011
alexander the great





Today was epic. Not because I was asked to style Rachel Bilson, or be an ambassador for Chanel (both candidates for epic day status), but because I came home to a box filled with awesomeness that I've wanted for a really, really long time.
It's as simple as this – when it comes to iconic bags some girls want Louis Vuitton, other girls want Gucci, but I have always wanted Alexander Wang. As soon as I laid eyes on this bag, it was over. Sure there are other bags on my wish list for the future (Celine luggage tote and the Chloe Marcie), but for now this was all that would satisfy my little heart. I surprisingly have managed to score awesome bags for pretty cheap for the past several years holding out for the perfect opportunity to snag one I really wanted – and it was worth the wait.
After stalking Shopbop nearly everyday since this contest at NYFW, FINALLY a black one popped up so with a gracious gift from Shopbop through the contest + a bit of my hard earned dough, I was finally able to bring this baby home! So please welcome the newest extension of my arm… baby Rocco!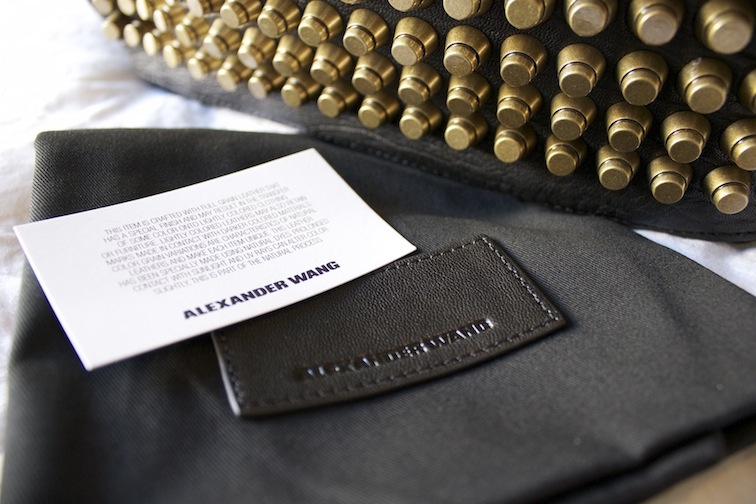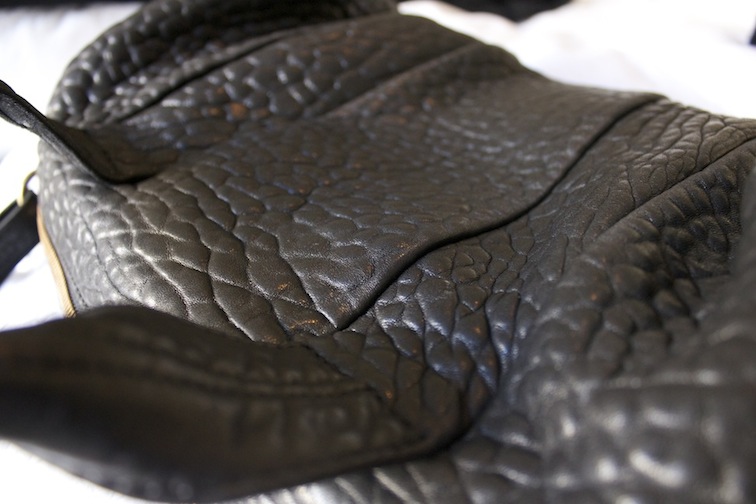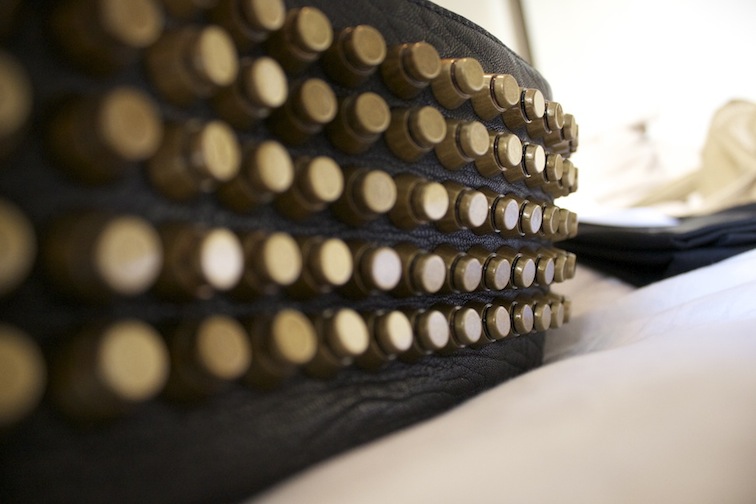 If you've loved this bag too but have had some questions, let me know and I'll be happy to answer! Here's a few things worth mentioning:
The leather is beautiful. It's pebbled and somewhere between soft and tough enough to withstand purselike situations.
The studding is really cool, but it definitely makes it a little heavier than any other bag you probably own.
It comes with a shoulder strap though (genius, that Alexander Wang) which is adjustable to my surprise and delight.
The hidden pocket on the side exists and is kinda awesome.
There are 2 cell phone pockets inside and a zippered pocket as well.
It's way bigger than it looks drooping off of Mary Kate Olsen's arm – TONS of space inside.
Big week for my family! My sister and her husband are moving into their beautiful brand new house this weekend and I scored my dream bag. Sounds about right.