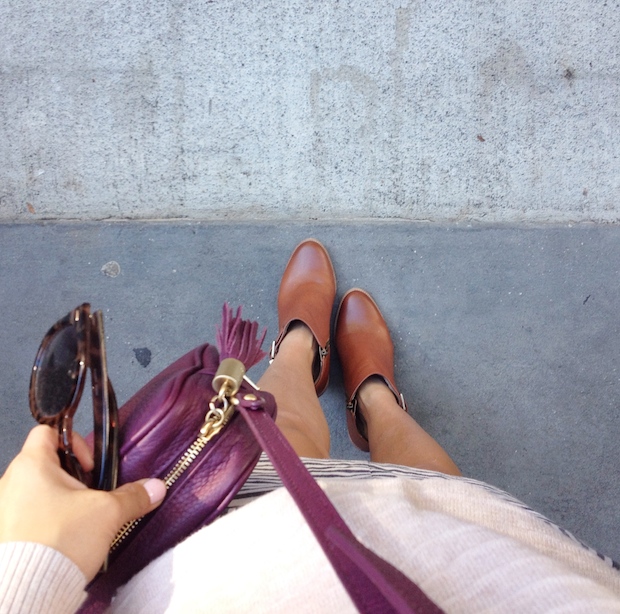 Hinge booties (similar here & good investment) // GiGi New York Madison crossbody // Madewell 1937 sweater and skirt
Happy Monday and a big HI from the big apple! The past few weeks (who am I kidding, this whole summer and first month here) have been pretty wild and I thought I'd catch you up on what I've been up to. I try to let my Instagram be the best way to follow along on a day to day basis, but I also don't want to bombard with a million pictures. Here's what's been going on lately!
Exploring Bryant Park, my favorite thus far for some greenery and a break from the concrete jungle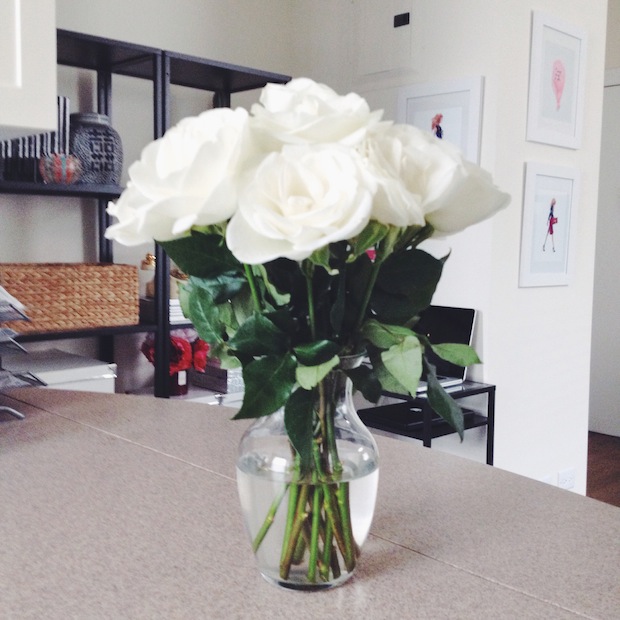 Fresh white roses … shelving units finally purchased and some of the prints have now made it onto the wall at last!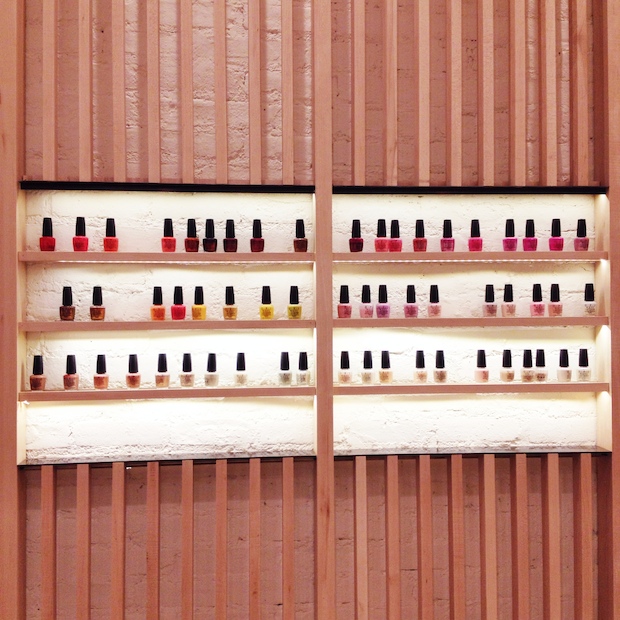 I found my neighborhood nail spot which happens to be down the street and got a long overdue mani/pedi now that the move and everything is over
My first "no plan" Saturday in the city was spent wandering SoHo and searching for a few Fall staples (including this tulip skirt that I'll be wearing regularly)
I'm settled into a morning routine and have my commute & coffee situation down — arguably one of the more important things to figure out :)
I finally made it to the Little Prince, a place I've been wanting to try since moving here.. delicious food and can you beat this cute little patio seating?
My parents were in town and we went to a Broadway show called Motown that was great – loved The Temptations, Four Tops and Supremes tunes!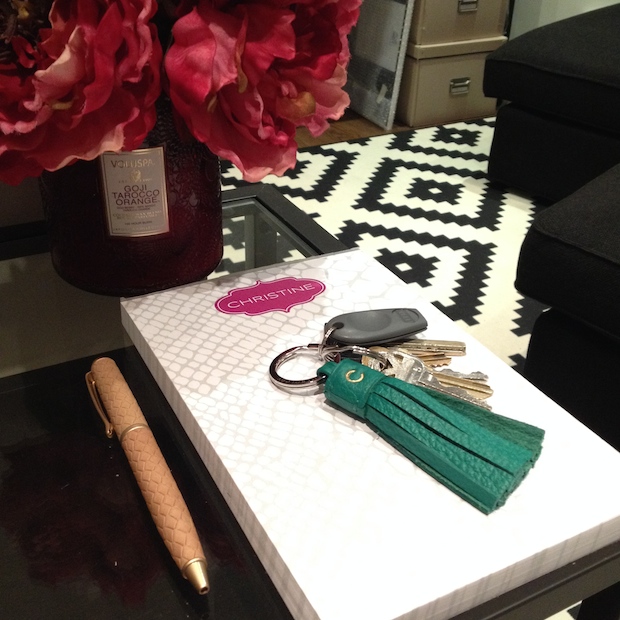 We found a way to get a desk into the corner! I was feeling lost without a place to work… love this little personalized green tassel keychain for my new keys (a welcome gift from my friends at Leatherology)
Love a good plane sunset.. I spent a few days back in Chicago to see two dear friends get married last weekend
First time back in my old apartment not living there (super weird), but I'm loving the new couch my roomies bought!
A celebratory reunion dinner with my Chicago besties at Ramen San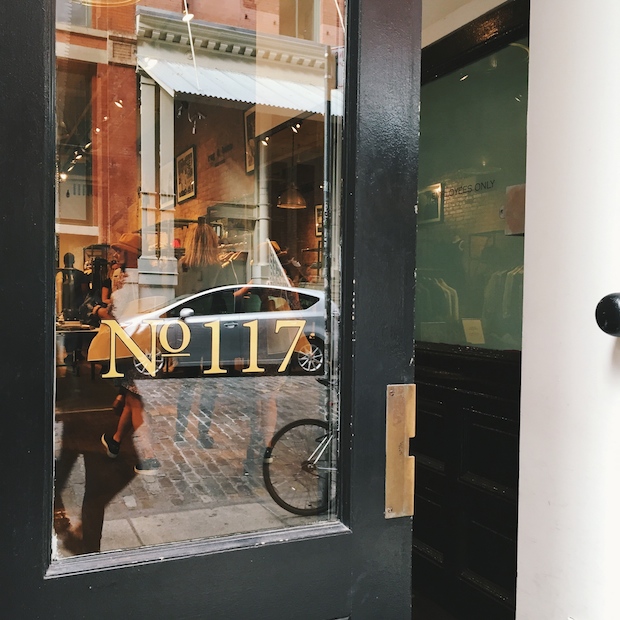 Exploring the hidden gems of SoHo and acquainting myself with stores I've never heard of before // huge fan of the typography on many of the addresses
Passed through the Nike 21M store (a really unique and highly curated boutique store they have in SoHo)
Found 2 hole in the wall hat shops in the neighborhood – loved the vintage vibe of the gray hat above but it was sadly too big (gentlemen, I would hunt this one down if I were you)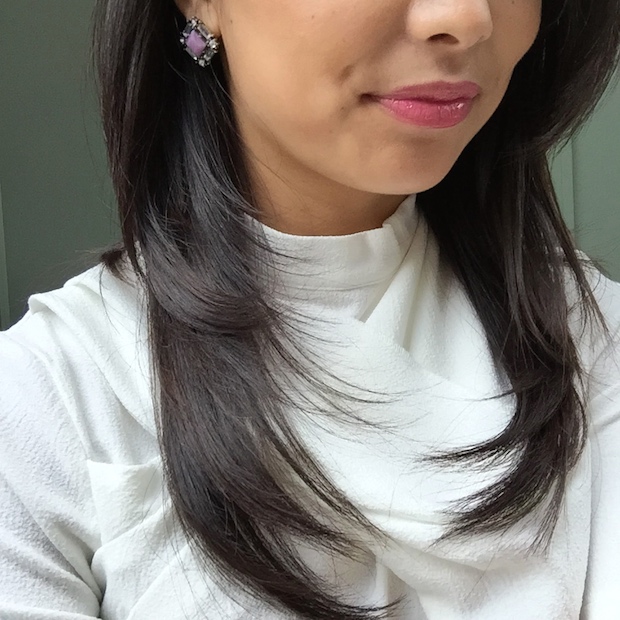 Last but not least, I had my first NY haircut at ARROJO and chopped 3+ inches off of my hair! // Bauble Bar earrings (similar here), ASOS twist top
It was starting to drive me crazy and was just ready for a change. I couldn't be happier to have found a great place for a cut, too. I've probably been to 8 or 9 different hairdressers over the past few years and it's such a relief to find one you like.
That's it for now but I'm really excited to finally share my room with you tomorrow! Stay tuned :)