CHICAGO
Below is my guide to navigating one of my favorite cities in the world! For even more recommendations check out my map here. My go-to app for finding fun things to do and places to try is Sosh! Enjoy :)
If I could jump up and down in front of you and proclaim my love for this place, I totally would. It's one of my favorites in the entire city for several reasons — great service, amazing food, & a great atmosphere. They have one of the best clam chowders I've ever had (which comes in a cute little mason jar) up there with New England clam chowder on the east coast and the best in San Francisco. Their oysters are some of the freshest tasting in the city. Try the tuna poke, ceviche, clam chowder of course, lobster mac and cheese or the lobster roll. They just started serving brunch, but I recommend the dinner if you're choosing for the first time. 
Bavette's stole my heart and I haven't asked for it back yet. I recommend this place to everyone I talk to! You must sit downstairs in the parlor – dark wood, leather booths, very sexy. If you get cold they will give you a pashmina, too! You can't go wrong with steak or seafood and ask for a specialty cocktail – they will mix something up unique for you if you ask.  
Being from the South, I have high expectations for BBQ. The sauce is everything when it comes to great BBQ and I think that Chicago q has really nailed it. Try the spicy BBQ sauce if you like a good kick, and if you can't decide on an entree order the BBQ flight as an appetizer to get a taste of your options. The jalapeño cornbread is just like it's done in the South and their Mint Juleps would make Kentucky proud. They have a great bourbon selection as well. Looking for a unique brunch? They do the BBQ benedict flight and you can pair it with bottomless mimosas. 
Balena was a semi-finalist for the 2013 James Beard award for Best New Restaurant and it's no secret why. They bring unique and cozy feeling Italian dishes to the table using seasonal ingredients, and not to mention it has a fantastic ambiance. They have a bitters mixology drink list and my personal favorite is the Strawberry no1. If you're feeling a little adventurous, try the 
Tagliolini Nero, Crab, Sea Urchin, and Chili pasta dish it's unbelievable.
In the midst of a zillion sushi restaurants in the city of Chicago, Union definitely stands out. They don't have an extensive list of rolls, but they're all very unique. 

The Hokkaido roll is one of my all time favorites because they use soy paper and it is lighter than rice, and the Clifton #4 is a game changer if you are an adventurous roll order-er. I've never had anything like it before. Don't be shy to try the small items on the barbecue bar either, they're great.       
Probably my favorite brunch place in the entire city. 
The crab cake benedict, lobster omelet, & crepes that will leave you begging for more… there are too many fantastic things to choose from. In the summer you can sit on the patio as well. It's in a great location for boutique shopping, so if there's a wait put your name down & wander around nearby!
Bakeries & Sweets
Bakery and restaurant by day, late night diner by night. Little Goat has it all. On the side of Little Goat is Little Goat bread where you can find freshly baked bagels, unqiue breads and pastries. If you've ever been to Balthazar in New York, it's very similar but swap the French food for upscale diner food that's open from the crack of dawn until 2 a.m. The head chef was a previous winner of Top Chef, too!

A cafe and cute little grocery with a bakery upstairs. You can stop in and stay for brunch or just pick up some baked goods and treats on your way along Southport for some great shopping. They make gourmet cupcakes, scones and special a "savory" muffin with an egg inside that is scientifically confusing, but completely delicious. 
A delicious and delightful little cupcake shop that has some of the best cupcakes in the city – and Chicago is not short on cupcakes, that's for sure. They also stock other treats as well and if you're a local and are looking for a great spot to order a cake, this is the place!
Think Sprinkles on steroids. If you think Sprinkles has creative flavors, wait until you try Crumbs — and they're probably twice as big so plan on sharing with a friend… or not! :)
Cocktail Lounges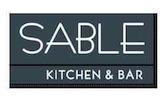 Known for their mixology team, you'll find some of the best cocktails in the city at Sable. It's very close to the Michigan Avenue and River North shopping scene as well making it very convenient to drop in and rest your tired feet.

The Aviary is one of the most innovative drink places you'll ever experience. They treat cocktails the way that 5 star chefs treat their dishes – with precision & creativity. If you've never had a drink that came out with a Bunsen burner, dry ice, or in a cornucopia you should plan to make a stop here. If you like speakeasy type cocktail lounges, this is the place to go. 
For a very Mad Men-esque cocktail experience, head to the Pump Room. It's located in one of the trendier hotels in the city, the Public Hotel, which was created by the very same man who co-founded Studio 54. The service, food and drinks are all superb with simple yet modern and elegant decor to match. 

The summers are what everyone lives in Chicago for, and the rooftop bars are where everyone flocks as soon as the sun comes out to play. This particular rooftop bar has a fantastic view of Downtown and the lake. They mix up amazing cocktails (some that they literally light on fire) plus it's conveniently located near Michigan Avenue & the heart of the best retail therapy in the city.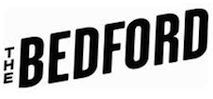 Venture over into Wicker Park for one of the most unique cocktail settings in the city – inside The Bedford you'll find yourself in a real bank vault sipping on your drink of choice. You can even open the safety deposit boxes and if you have a pen and paper leave a note behind for someone to discover down the road once your trip is over. 
Best Watering Hole 
(River North)
You'd probably miss this tiny dive bar walking down Chicago Avenue, especially when you see the giant Chick-Fil-A sign that you might be flocking to, but it's a fan favorite of the locals in River North. Complete with life size jenga, a pool table, a ping pong table and a tiny DJ booth with matching dance floor, Streeters is an incredibly entertaining dive that you'll be hard pressed to not have a good time at. 
(Old Town)
If you're looking for a fun place to watch a sports game and are fan of unique beers, Old Town Pour House is fantastic. There are gigantic TV's that line the wall behind the bar and in front of them are an equally impressive span of beers on tap. The daytime sports game and drinking scene will quickly transition into a hotspot at night in the area. 
(Lincoln Park)
There's a reason why the Blackhawks love this place and why Kid Rock makes a point to drop in when he's in Chicago. This neighborhood dive bar serves up an all you can eat brunch in the mornings, plays sports games on TV during the day, and has DJ's spinning everything from Katy Perry to Jackson Five, The Temptations, and Britney Spears at night (and until 3 a.m. on Saturdays). It's a total blast and quite the experience for anyone seeking a late night impromptu dance party. Not to mention, i
t's my favorite bar in the city! :)
(Wicker Park)
If you are over in Wicker Park and enjoy a good video game or two, check out Emporium. It's the best arcade bar in the city and has a plethora of games that will take you back to your childhood or your kids childhood. Stocked with Mario Brothers, Paper Boy, NBA Jams and Street Fighter, this BYOF (bring your own food, they don't care!) and full bar gaming haven is a great time. 
(Lincoln Park/Lakeview)
Tucked away in the northern part of Lincoln Park and the southern part of Lakeview, this is a fun bar to grab a beer and watch sports or hang out with friends. There are TV's 

everywhere

. If you're in a booth at the front there are 2 TV's in the wall next to you sitting and one larger one above it to ensure that you can catch what's going on at all times. They also have their own beer garden in the back, which is great when the weather is nice. 
This is my favorite boutique in Wicker Park and one of my favorites in the whole city. They carry trendy but affordable brands that you would not be able to find in all department stores. 
Green Goddess Boutique
A fabulous boutique in Lincoln Park that stocks the cutest and latest trends. From Chan Luu and House of Harlow accessories to beautiful candles and treats for your home, you will not walk out of that store empty handed. One of my favorite things about Green Goddess is the number of unique brands and products that I stumble across in there that I haven't seen at other stores!
One of the best and most affordable boutiques in Lincoln Park. They couldn't be any sweeter and are constantly holding awesome sales where you can get your second item for half off or sometimes just $1. I typically find bright prints and great casual dresses for summer here that keep my wardrobe circulating fun pieces. 
Known for their variety of products, you can find just about anything here. I find a ton of gift ideas every time I'm in the store — they stock it all! They have beautiful platters, jewelry, clothing, shoes, notebooks, and just about anything you can think of that you would want for your home or to give to a friend or someone special. I also love their clothing and footwear selection as they often have sandals in my size (which is hard to come by)!
On Oak Street and Walton Street between Rush St and Michigan Ave you'll find some of the most luxurious stores in Chicago. It's heralded as the "it" shopping spot in the city now that stores have flocked there to snag the real estate before it's impossible to come by. Hermes, Prada, Barney's, Marc Jacobs, Proenza Schouler, Christian Louboutin, Lanvin, Madewell, Urban Outfitters, Tory Burch, Kate Spade, BCBG, Vera Wang, Diesel and more line these two streets and truly make it a shopper's heaven. 
Michigan Ave shopping area
If you're on Michigan Ave. you can start at the Shops at Northbridge which include Nordstrom, Stuart Weitzman, Kiehl's and more and work your way North on Michigan Ave. You'll find a Forever XXI, the amazing new Burberry store that you won't be able to miss because it looks like a giant bottle of Burberry perfume, Gap, Coach, Express, Cole Haan, Niketown, All Saints, Banana Republic, Victoria's Secret, Saks Fifth Avenue, Topshop, H&M, Ralph Lauren, Anthropologie, Nordstrom Rack, Ann Taylor and Ann Taylor Loft, Neiman Marcus, Chanel, and the Shops at 900 N. Michigan Ave. (inside you'll find stores like Bloomingdale's, Michael Kors, Gucci, J.Crew, Karen Millen, Charles David, and L.K. Bennett). It's not that long of a walk up the street but you can always hop on one of the many buses running North and South on the street if you need a quick lift up or down the Magnificent Mile. 

Must Visit Spots
The Bean — 

hands down the most photobombed spot in the city, but I swear everyone looks good in pictures at The Bean

Hancock Tower — 

go to the top floor and you'll get a free, 360 degree view of the city while sipping on cocktails at The Signature Room

Willis Tower (formerly Sears Tower) 

— if you have the time head to the top of the Willis and take the tour to learn interesting facts about Chicago and dare to step out on the Skydeck, the clear ledge that overhangs the city 103 floors up

Navy Pier/River Tour — a must if the weather is nice, they will take you through the architecture and history of the city on the river and depending on the tour will speed up and down the lake for epic views of the skyline, try Wendell or Rocketboat

Lincoln Park/Zoo (it's free!) — 

a fun stop that's easy on the wallet to enjoy the animals or a wonderful stroll through the park

Shedd Aquarium and Field Museum — r

ight next to each other and you can buy a pass for both, the Shedd overlooks the lake with an infinity pool backdrop that is one of the cooler things you'll see at an Aquarium

Wrigley Field — 

for those who appreciate references made in the movie Rookie of the Year or who can't leave the city without a true Chicago hot dog at a Cubs game.. if you have time take the tour!
LOGISTICS: 
I would recommend outfits that allow you to easily walk around and are weather permitting. If the weather is warm, I'd suggest a skirt and espadrilles or sandals (if your feet can handle it) or shorts/skirt and a breezy top. When summer starts winding down I'd recommend skinny jeans and a top or sweater and boots. Shoes are key! Chicago is a walking city so make sure you have something comfortable on your feet or you will regret it!

When to go
June – September/October (it will start cooling off in late October, so it depends on what kind of weather you're looking for!)

Where to stay
Tips: I recommend staying north of the River and not in the Loop. It's most convenient for visitors to find a place somewhat near the Magnificent Mile so that you can do the shopping and sightseeing but still easily get to other parts of the city. 
Peninsula

Drake

Waldorf Astoria

Four Seasons

Hotel Raffaello

Sofitel Chicago Water Tower

Park Hyatt

James

Trump

Public Hotel
For more affordable options in the same neighborhood area around the Magnificent Mile:
Embassy Suites

Hilton Garden Inn

Marriott Courtyard

Fairfield Inn

Residence Inn

Hampton Inn

Holiday Inn Express